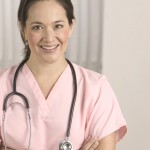 Medical CV writing is far more different from simple resume writing. There are a lot to consider when it comes to the former. Doctors have many positions, features, certificates or skills that should be included in writing a resume. A residency application is not a joke. Hiring a failure doctor will destroy the reputation of one hospital or worse, it can kill somebody because of recklessness or ignorance in the practice. That is why HR officers in the Hospital want to hire the most prolific doctors in town. Thus, a medical applicant should be careful in writing a CV. What you include in writing a resume will be your selling points. If you are a product and you want the customer (the Hiring officers or the employers) to buy you, then you should have the best marketing tool—and the marketing tool when it comes to application is the resume. This is how crucial resume writing is. This article is about some prompts on writing a Medical CV and how hiring a CV writer will help you get the job.
Must-write Contents of a Medical CV:
1. First thing to consider in writing a medical resume is the length. While in normal resume writing, two pages are enough, in Medical CV writing the most advisable number of pages is 10. Why this long? Because qualifying a doctor is not bound in the job history or where did he graduate—the skills in the practice are also reviewed: how well this doctor is when it comes to his or her mastery? Nonetheless, the most important details and information should be written in the first five pages.
2. The personal details should eat the whole first page. Your information such as name, address and contact numbers should fit in the first 4 to 5 lines (nonetheless, it should only be one-third of the first page). Don't be flowery. Here are the most essential details that you should include:
Name
Address
GMC registration number
Date of entry to Specialist Register and NTN
Date of birth
Telephone numbers
Email address
3. There should be career aims. It should no more than 20 lines. These should also be on the first page. However, do not make this sound like your life story. It should not also be in a tone of self-praise.
4. In your qualifications, it should be in opposite chronological order. You should start in your medical degrees. You should also include important dates and the places where you studied (especially when those places are important in the medical field).
5. If you have prizes and awards, you should include it in writing a CV. Of course, don't include silly awards you receive from simple gatherings or Christmas fun days.
6. There must be a page allotted for current and the past appointments. You should write here the dates, the job title, the hospital name and the names of your supervisors.
7. At the end, you should write a summary of all your skills and experience. This is because some employers might not be interested in what you did for the past 10 years. Some of them are clinging more in what you can do for their institution.
However, if you are still not sure about these prompts, you should hire a resume writing service. They have studied about the right way of writing a CV. They will assign a professional CV writer that will assist you in making your perfect resume. These groups of people are always updated about the most current way of doing a resume. The resume writing service provider, and the resume writer that they will assign to you, will make sure that you land the hospital job you have always wanted.