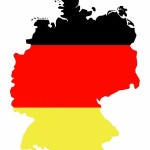 Yes! Your resume and cover letter written according to German standards have caught exacting German eye, and you've received an interview invitation. You can calm yourself, whatever the venue of this interview is – in a German office or with one of company representatives in the USA– with tips from Resume Writing Service you won't face any obstacles on the way to your dream job!
Resume Writing Service Leads You through the German Interviewing Process
Even if you're going to work in an English-speaking environment and your application was focused on your professional skills, learn some greetings and simple phrases in German. It's always pleasant to meet the applicant, who is interested in the company, its affairs and scope of activity. And it's not obligatory, though desirable, to sign up to take a German course. "Wie geht es Ihnen?" and "Danke schon für Ihre Bemühungen" will be quite enough.
The first German peculiarity is known all over the world – so don't disappoint the employer and not come on time. Punctuality at the first interview is very important, however don't come to too much beforehand. If you see that you have more than 20 minutes in reserve, visit a café or sit on the bench.
German formal dress-code is strict: only tailored suit or dress and black tie. Your cloth should be well-ironed and tidy. Absence of bright colours and minimum of make-up will be expected.
Don't forget about research. Prior to every interview, especially with German recruiters in particular, always find out key facts about this company: about their business strategy, target market and competitors, and about employment and working conditions as well.
Resume Writing Service points out that German interviews are very dynamic. After a few words of casual conversation you will be interviewed on your professional experience and relevant skills. Don't let this conversation turn into interrogation: feel free to ask questions you're interested in. It will be even better to take your personal interest and readiness to start working.
Answer precisely on the questions and never boast. On the other hand, try to get rid of nervousness and possess dignity. You're a qualified professional with experience, and they definitely need you more that you need them. Believe in yourself and go ahead!