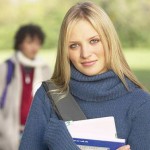 The cover letter is as important as your first resume. As part of your resume writing, you should also include a cover letter in order to personally express your enthusiasm in joining the company. Your resume is the technical aspect of your application, while your cover letter serves as the personal aspect of the application.
When you are looking for a temporary job, whether for experience or other purposes, the cover letter would be different from an application for a permanent position. Many people apply for a temporary job for experience reasons or when they want to try out whether a certain field or industry suits them best. Students who apply for jobs during summer area also considered temporary workers
Hire a Professional Resume Writer
Hiring for a resume writing service can be your first step if you feel like you have no confidence in writing the letter yourself. As a professional resume writing service, they would be able to create a temporary job application letter for you as well containing the situation you want to work in. This is convenient if this is your first resume writing. Hiring for a resume writing service would devoid you of any troubles, but you would of course have to pay for that.
Do the Resume Writing Yourself
When you do not have the convenience of hiring a professional resume writer, you can do the writing yourself. Many templates are available online as part of free resume writing service. You can look for those and use them as a guide.
In resume writing for your temporary job, you highlight information related to the job you are applying for. When writing for a temporary job application letter, you should include the information the most necessary information which is your availability to work. You have to include whether you can only work in a certain work schedule or you can only work for several months or so. You have to also include the dates included in your work period (when you can start and when should work end).