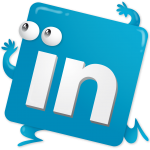 A resume is of utmost importance professionally as it displays your academic qualifications, aptitude and skill and enables the potential employer to evaluate these aspects with the job vacancy that he requires to fill. A professionally written resume can be the answer to being closer in getting the job. However, if you are in a fix regarding the choice of professional resume writers, you can create a resume from LinkedIn. Though it may sound surprising but the fact is that LinkedIn being a professionally networking platform provides its users the capability to create resume from LinkedIn profile.
Steps to Create Resume from LinkedIn
You can convert your LinkedIn profile to resume easily with the LinkedIn Resume Builder. This is an inbuilt resume creator tool that uses the details on your profile to create CV from LinkedIn. The steps involved in the process are simple and first require you to login to your LinkedIn page. Once logged in, you have to click on Resume Builder. As you click on this tool, you will find a neatly created resume from LinkedIn. This is an automatically generated resume and uses the information from your LinkedIn profile. You can choose from eleven different templates to modify your resume according to the nature of industry, your post and the purpose of the resume. Once created, you can 'share' or keep your resume private.
Benefits of Converting the LinkedIn profile to Resume
The most important benefit of converting the LinkedIn profile to resume is that you are creating a professionally acceptable and dynamic resume within minutes, which is not possible with any word processor. You can also create multiple resumes from LinkedIn using the Resume Builder enabling you to increase your chances of getting your dream job by applying to various job vacancies.


Get Resume from LinkedIn by the Experts
If you are still confused and are unable to find your way to create resume from LinkedIn, then you are at the right place. We are experts at converting LinkedIn profiles to resume. We provide the most professionally written, industry-compatible, customized resumes taking the information from your LinkedIn profile. We provide high quality resume building services at affordable costs.