Writing a Great Business Executive Resume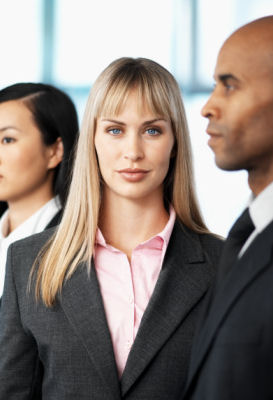 When you are looking for a business executive position there are a lot of obstacles in your way! Between few job openings and an overwhelming number of candidates you have your work cut out for you, so it is imperative that the business executive resume demonstrates what you can do from the get go. There are a lot of ways to improve your resume, but these are tricks that are picked up from years of experience. We know that not all people have a knack for resume writing and that is why we are here! This tips page helps business executives put together a winning resume, and we hope that you find these tricks useful.
Our Tips on How to Craft a Business Executive Resume
Putting together a successful executive resume requires patience and practice, but you don't always have time for these! You probably need a resume as soon as possible so that you can rejoin the workforce, and here are some tips that we find useful:
Don't forget the basics. Some of the most common mistakes in resume writing involve skipping over details that an employer needs to know! This can be as simple as your name, address, phone number, or email. An employer needs this information but many people overlook it when writing their resume. The worst possible thing that could happen is that a company wants to contact you for an interview but can't get a hold of you!
Attractive language helps! The biggest aspect of writing a resume is helping yourself stick out, and an easy way to go about this is by using creative language. When you use boring word choices it doesn't help you stand out, and you don't want to use personal pronouns like "I" because this does not appear very professional.
Emphasize your skills. Just saying that you had a responsibility at a previous job does not necessarily convey that you are good at it. Your job is to impress a potential employer, and they are looking for skills. You want your skills to stand out above all else, and whatever you have to prove that these skills exist will only help you. The key to discovering how to craft a business executive resume is showing that you are a skilled person without sounding overconfident or full of yourself.
Don't forget to create a sincere cover letter to accompany your new business executive resume and get ready to receive new interview invitations!