LinkedIn is the most appropriate place to be if you wish to connect with others, professionally. Therefore, having a profile on the platform is the most prudent decision if you wish to move ahead in your career and find a suitable job. LinkedIn provides a very easy to fill profile page which lists all the important details required to portray your aptitude, skill and academic qualifications. You can then convert the LinkedIn profile to resume, which can then be sent for various job openings.
Using the Resume Creator to Convert LinkedIn Profile to Resume
LinkedIn provides an inbuilt resume creator which helps to convert LinkedIn profile to resume in a few simple steps. The first of these steps is to log in to the LinkedIn website with your username and password. There is a LinkedIn Resume Tool that needs to be clicked. This tool shows an automatically generated CV with the information available on your LinkedIn profile.
Editing of the LinkedIn Resume
Since the Resume Builder from LinkedIn converts LinkedIn to resume automatically, you might need to edit this resume with respect to several different aspects. LinkedIn provides the facility to choose from eleven different templates according to the type of industry being applied to, the purpose of the resume and the level of seniority in the job. When you convert LinkedIn profile to resume, you can shuffle the sections as to their relevance and importance. Sections that are present on the LinkedIn profile but irrelevant to the resume can be removed. However, you cannot change details like dates or job titles as they have to be updated or altered on your profile.


Benefits to Convert LinkedIn to CV
The resume builder not only makes the task of converting your LinkedIn profile to resume but also enables you to change its style as per your requirement. When you convert LinkedIn profile to CV, you are using the best of the templates appropriate for the task putting forth a professional resume in front of the potential employer.
Get Professional Help to Convert LinkedIn Profile to Resume
As professional resume builders, we provide proficient resume writing services. You only need to connect with us on LinkedIn to provide your profile details. Our expert resume writers convert your LinkedIn profile to resume using the most appropriate template and customizing the content as per the industry requirements.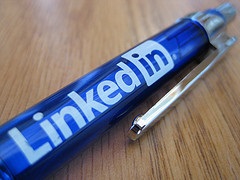 New LinkedIn tools and possibilities have completely transformed the executive job search. This network has combined the best tips of social media to help applicants find jobs. LinkedIn has developed itself as a sort of liaison between qualified workers and industry leaders in their fields. These tools take your executive resume information to the next level.
LinkedIn is more than just another resource when it comes to looking for work. Applicants who are on this site can use LinkedIn tools to search for positions in a modern and creative way. They are able to connect with executive resume professionals in a number of unique ways. There are connections between individuals who are in the same industries.
You can also use LinkedIn search tools to find people who work in your same field. Networking is a key activity when it comes to this type. Instead of solely making connections socially, LinkedIn is designed to benefit job searchers and qualified applicants. Those who have achieved Most Viewed Connections will catch the eye of others. One benefit here is that hiring officials survey the offerings of LinkedIn for their new employees. Let's take a look at how this site will help with your executive job search.
Seek More Profile Views
Your LinkedIn profile will have a number of components. Profile pictures and contact information are two of these. Professional descriptions are significantly important to applicants searching for executive jobs. This is information that is similar to your physical resume but can be tailored in creative ways. It must be your goal to seek more profile views. Those in your industry or related fields will look at profiles that are well-composed, intriguing and informative. Experience and professional expertise are critical.

Showcase Professional Endorsements
Your professional certifications, experience, and memberships can prove quite effective in your job search. Employers and human resource professionals will search on LinkedIn for those in particular fields. Applicants with certain endorsements may appear more suitable for some positions. This is why showcasing your endorsements should be considered. You may find that you are able to make hundreds, if not thousands of connections in this way.
Ask our experts for help if you decide to convert LinkedIn profile to resume!