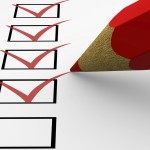 If it is your first resume to write, it is easy to make mistakes. However, in the world of resume writing, mistakes should be avoided as much as possible because this can cost you a job you want to land.
Resume Writing Service offers a list of the five sins of entry level resume.
Creating something in general. When you write your resume, it should always have a targeted audience. Never write in general. Each company is looking for something in specific that cannot be addressed with a general resume. Remember that even a resume writing service would ask for specifics about you and your job application to devise a marketable resume. Convince the company with your resume writing that you have the sincerity and eagerness to join their company.
Not thinking professionally. Act like a professional resume writer. Your resume should be objective and informative. Deliver your resume in an organized way.
Failing to highlight important points. In jotting down your work experiences, the employer does not want to know the responsibilities you have undertaken. Instead, they want to know how you performed these responsibilities. Highlight these good points, and add accomplishments if they are connected with the field. Use numbers if possible. Remember that your resume is a marketing tool.
Not checking for errors. A professional resume writing service would always give you error-free work. Act like a pro, and check your resume for spelling and information errors.
Avoiding research. One of the biggest mistakes you can do in resume writing is not doing research. You need to research about the company to find out which skills they are looking for. You can also look for resume templates online which can guide you like any resume writing service would.
Should you go for a professional resume writer?
Opt to get a resume writing service from a professional resume writer only if you feel like you cannot accomplish the writing yourself. It is usually easy to do a resume yourself because you have enough knowledge about your skills and background, but if you really want to impress an employer, you may opt to get resume writing services.