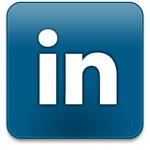 Your LinkedIn profile development says it all. That talks about you and your professional skills. Having that said, you need to make your presence on the social site very remarkable. But, that begins with an effective LinkedIn Profile Development step by step: from the very first small detail – your name and to professional recommendations from colleagues.
A Guide on Building a LinkedIn Profile
To start with your LinkedIn professional branding, follow these tips:
Make your photo professional. Your photo, if you would like to get connected to more professionals, should also look professional. You should have the time to get your photo shot by a pro photographer. Your photo can leave a good impression.
Have your name included in LinkedIn profile development. Write your name and never put in some more titles. Make it very concise and clean.
Make a catchy headline. What keywords do you want to be traced for? You should target the right people using the best keywords that suit you.
Get connected to many people and have at least 500 of them connected to you.
Personalize the name of your website by not only putting your company name but by using words to attract your target market.
Write your contact details.
Load up your professional experience with keywords.
Load your profile and summary with the right keywords to target your audience. Your Resume Writing Service can help you with that if you would ask for their help.
Write as if you're speaking to your target market. You should position every word with your main goal in your mind.
What appeals to your market? You can offer them something valuable to boost your traffic.
You can also promote some products on your profile. You can showcase the products you are selling.
You should also ask for some endorsements to showcase your professional experience.

Resume Writing Service Is the Answer!
If you think LinkedIn profile development is hard to do, then you can check out the services of your professional LinkedIn writers. They can help you come up with the best writing services that you are looking for. You can call or email them for your concerns or questions about your order or their services.
Turn to your LinkedIn profile development writers now!