Technology is providing many different ways to promote yourself and your career aspirations. A well written resume is only part of the story. You can use variations on traditional resumes to promote yourself and really stand out from the crowd.
Well written resumes in so many forms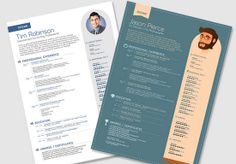 Top of the line in new resume formats is the "magazine" format, using the same layout techniques as magazines. These bold, often colorful formats look so good, and there are so many options for a good resume writing.
Functional resumes lend themselves to good formatting and technological innovations. You can use slideshow presentations, up-gunned to add a dimension to your resume. You can use social media pages in conjunction with your resume to add more punch when employers research you and your professional credentials online.
For example – A LinkedIn profile can be a "resume by stealth", delivering added information at the coal face. A Facebook page can also add a lot of high value information to your career options. If you're on YouTube, you can add video presence to your career building assets.
Styles of resumes and creative options – Infographic resumes
One of the more innovative and certainly more surprising, new types of resume is the infographic resume. This type of high performance resume contains a truly huge amount of information, presented in graphic form as well as text.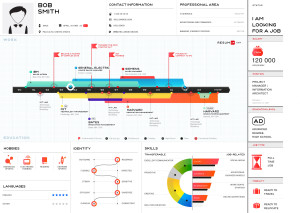 Infographic resumes are a combination of styles, but they work very effectively as resumes. They provide graphic presentation values, obviously, but they also deliver top quality information in a way conventional resumes simply can't.
The "graphics factor" is a much-debated asset, but there's no denying that graphics on resumes are here to stay. Infographic resumes can be considered a natural evolution of this trend. The proof of this is in media resumes. Many graphic artists and other media artists use strong visual presence as part of their resumes.
Some people even say that these infographic resumes are more than just resumes – They say these resumes are "cheating", because they can outperform conventional resumes.  There's no doubt that the infographic resumes are having an impact.
Choosing your options – Remember your content and information quality!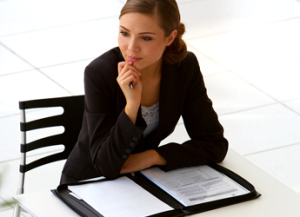 Whatever resume option you choose, you do need to keep an eye on one thing- Your actual content. Presentation is important, but the information you provide is absolutely critical. A well written resume is still essential.
The good news is that you can get your resume written to match whatever style or layout requirements you have. Professional resume writers can deliver text and content to go with any format or style.
Another, useful suggestion – Research your presentation options. Focus on your information quality and content needs to map out which formats match your presentation options.

 Images are taken from: tech.co, pinimg.com.