Before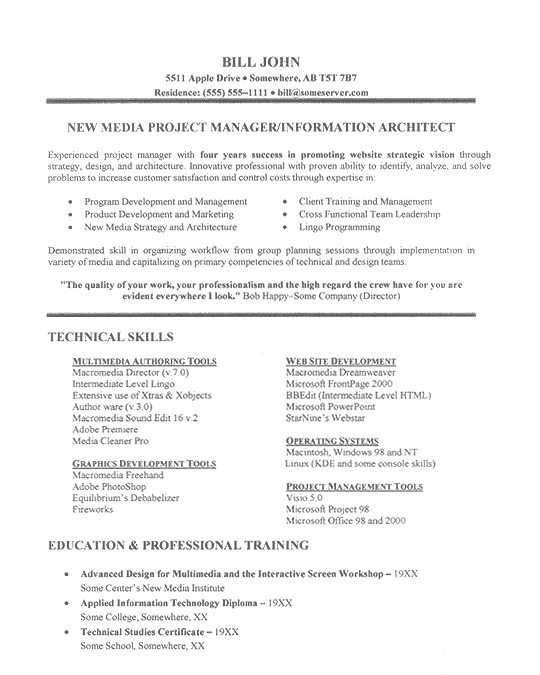 After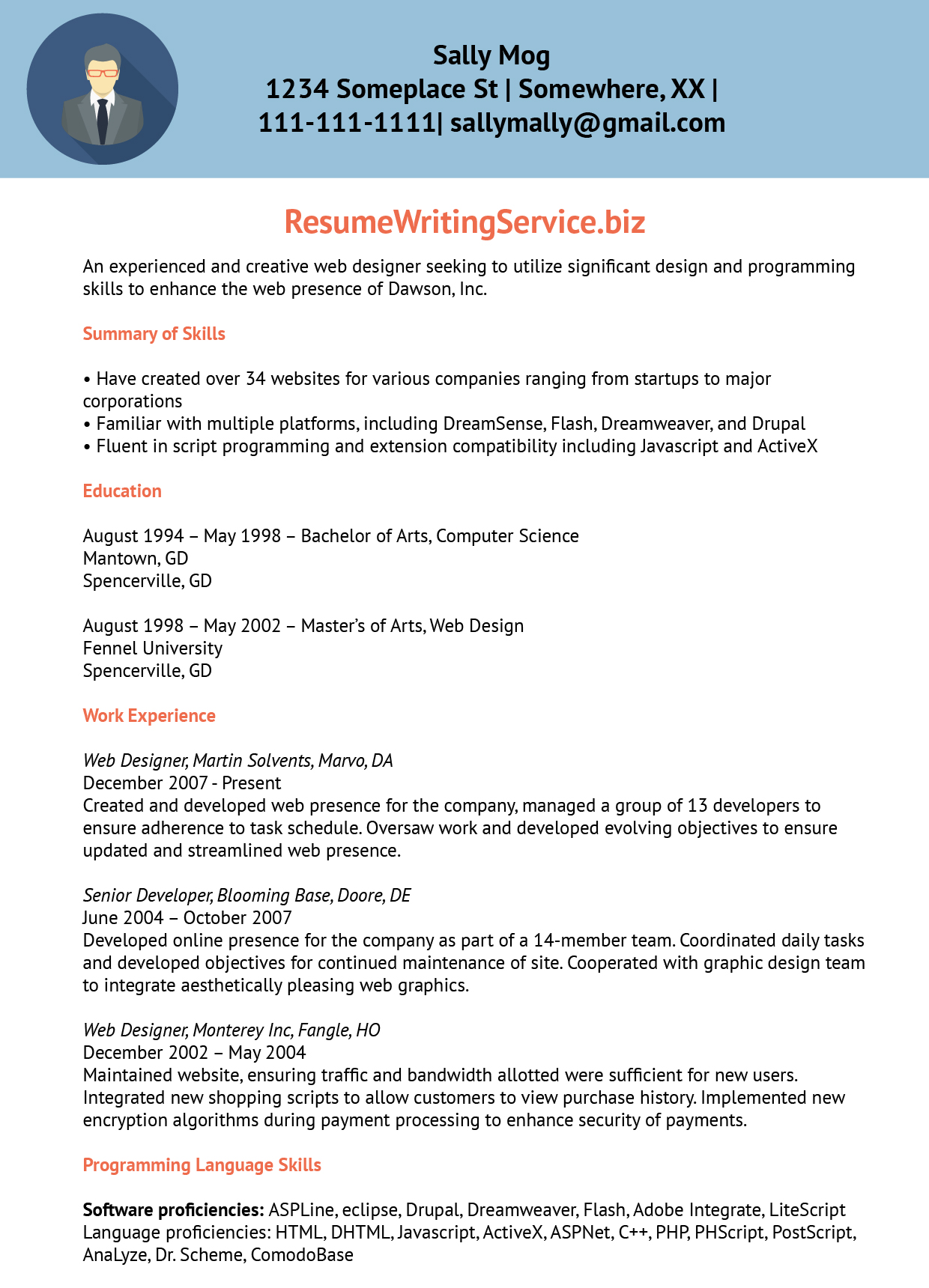 Meet Our Top Resume Writers
Professional Resume Writer Jillian

As a Certified Professional Resume Writer (CPRW), I create resumes and cover letters that sell the client in the best possible way for the position he or she is seeking. As a certified resume writer and career coach, my client experience runs from recent high school and college graduates to senior executives, and my industry experience is wide. In job search, it is all about selling yourself and my job is to provide the tools and guidance to do that most effectively. Hi, I really liked both the cover and thank you letter. I would like to keep both ast and sales experience in cover letter. I think resume looks great.Also I would like to thank you for all your help. My resume is just way i wanted to be. Simple and to the point.
Our Services Include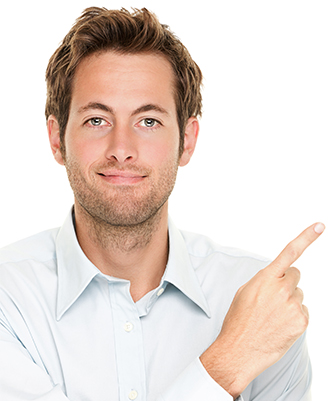 The sample is applicable as:
Project Manager professional resume
Web Designer/Specialist professional resume
Web Administrator professional resume
Web Architect professional resume
Site Developer professional resume
Multimedia Specialist professional resume
Multimedia Authoring Specialist professional resume
Information Architect professional resume
Recruiter's comment:
Bill John's presentation of his work experience is done differently and to make it unique he quoted a recommendation he received from the company's director of his craft. However, it would be advisable that he also present his accomplishments to support the positive feedback from his employer. This makes it more convincing.
He is specific of his technical skills. He enumerated his knowledge of the tools and operating systems that he is most familiar with.
On the education and professional training section, he needs to specify the name of the educational institution and the year of the completion of the course or training.
His familiarity with so many tools will give him a good advantage over other applicants. His four years of experience has also sharpened these skills and this will make him an asset a company if hired.
Employers that may be interested:
Multimedia development companies
Web development companies