Before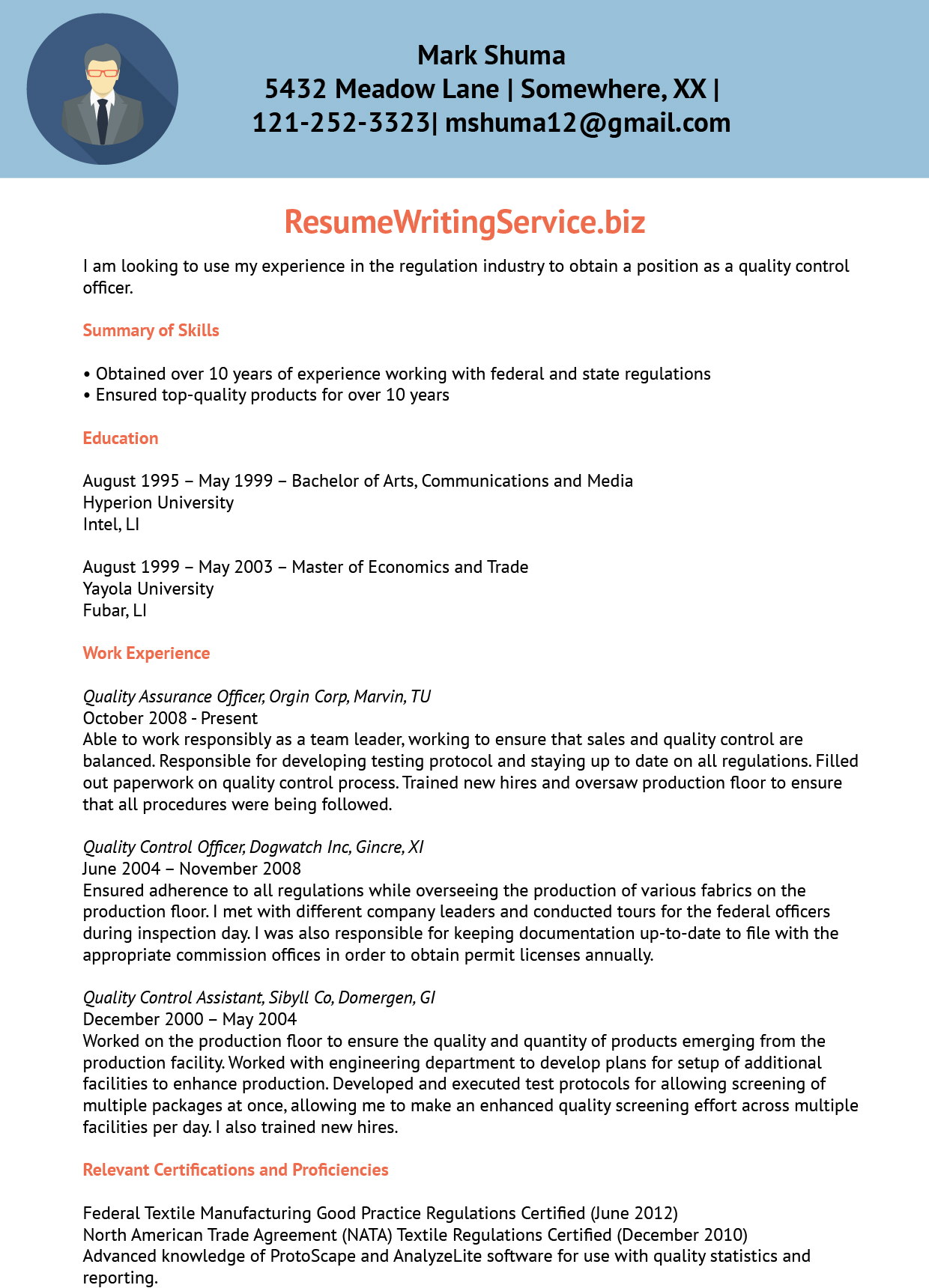 After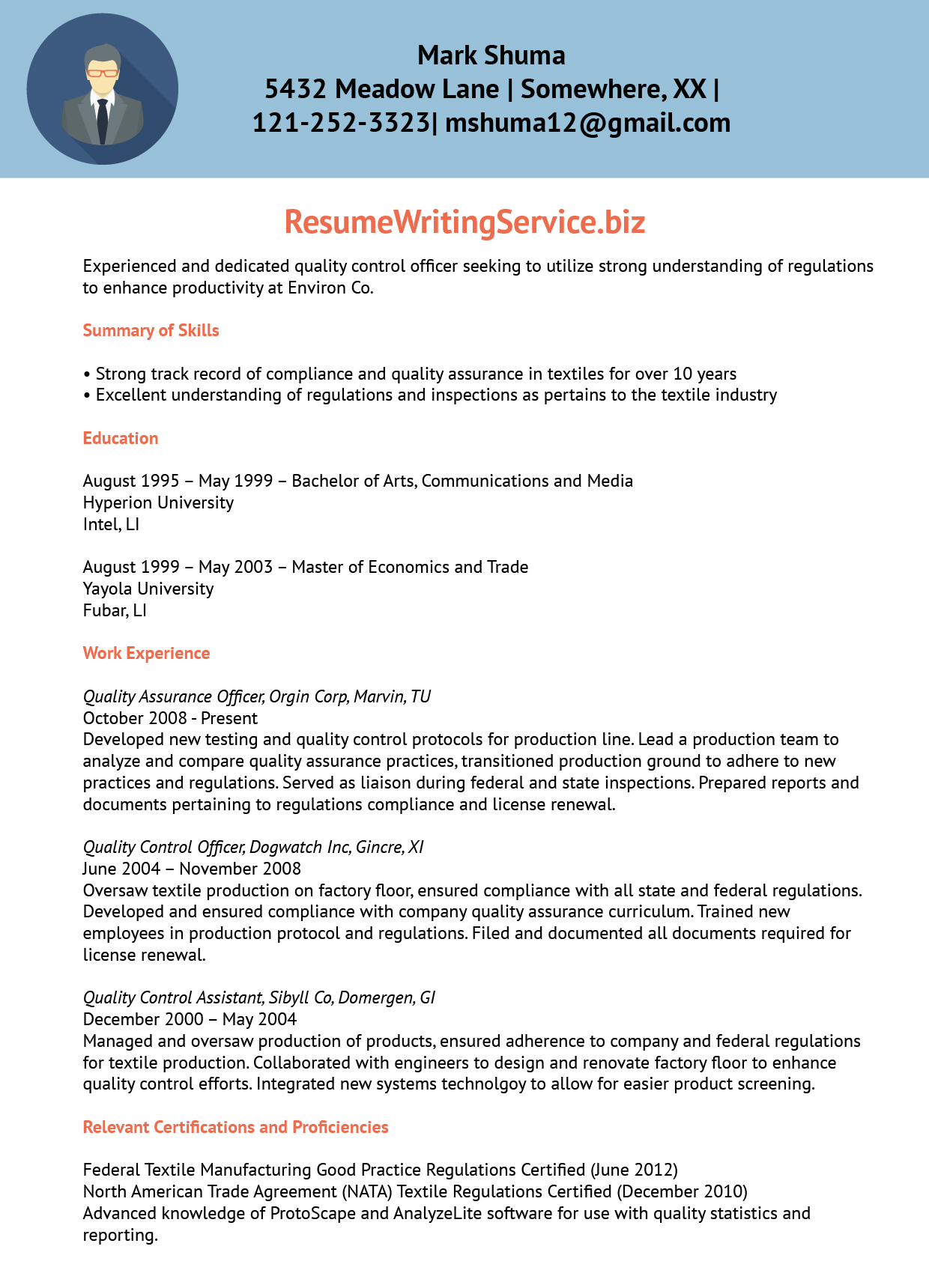 Meet Our Top Resume Writers
Professional Resume Writer Jillian

As a Certified Professional Resume Writer (CPRW), I create resumes and cover letters that sell the client in the best possible way for the position he or she is seeking. As a certified resume writer and career coach, my client experience runs from recent high school and college graduates to senior executives, and my industry experience is wide. In job search, it is all about selling yourself and my job is to provide the tools and guidance to do that most effectively. Hi, I really liked both the cover and thank you letter. I would like to keep both ast and sales experience in cover letter. I think resume looks great.Also I would like to thank you for all your help. My resume is just way i wanted to be. Simple and to the point.
Our Services Include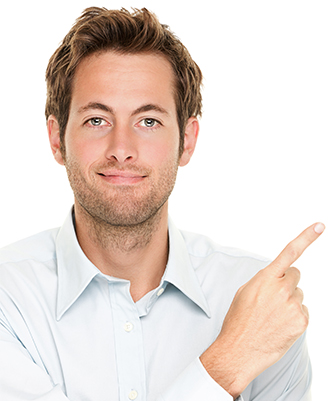 The sample is applicable as:
Production Manager (Manufacturing Plants) professional resume
Consultant (Industrial Research) professional resume
Consultant (Manufacturing) professional resume
Product Operation Manager professional resume
Quality Control Officer professional resume
Industrial Relation Officer professional resume
Recruiter's comment:
This candidate has a great, strong background. His resume itself is focused enough to get him through other candidates and get the job. Since he has working experience in industrial and manufacturing field, and as he has good interpersonal skills, he can be an asset to companies who are looking for personnel to manage manufacturing plant and staffs of the plant. Also, he can be great for industrial relationship position, supporting HR activities in field.
The strongest part about the resume is it does not contain any irrelevant information. The candidate seems to be very focused with his career, and knows which records are important enough to put in front of potential employers. Weak part of the resume, well, there is not any significant enough. However, mentioning the academic background would have been a great addition.
Overall, strong candidate for his niche.
Employers that may be interested:
Production Plants
Manufacturing Companies
Quality Control Agencies
Industrial Consultancy Firms
Industrial Research Companies