Network Engineer Resume Sample
You May Also Like These Samples
Network Engineer Resumes
Jillian, Senior Resume Writer
For me, this is the heart of the resume writing process – we aren't just putting facts and figures, phrases and sentences, timelines and contact info together in a document! We are telling a story in such a way as to capture someone's attention. We want to tell a story that is interesting, clear, descriptive, as well as comprehensive with all of the necessary facts and figures.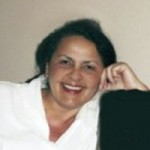 Network Engineer Resumes – How the "Checklist" Works in Your Favor
This is the typical structure, which is pretty straightforward:
Name/contacts.
Objectives, usually with a few qualifiers, like areas of interest, telecommunications, or other defining objectives.
Skills – This part of the resume is pretty much a "functional resume" format, required because of the sheer number of skills network engineering jobs may require, numbers of platforms, etc.
Formal qualifications and certifications – This can be an extensive section.
Employment history.
The easiest way to manage your software engineer resume content is to use the job criteria as a tracking method. This also prevents you from leaving out critical information, and helps you organize your resume efficiently.
Work through each section of your resume, one at a time, focusing on information values:
Objectives
Introduce yourself; explain your career goals.
Skills
Just be patient with this resume section.You do have to cover everything, so organize your information into easy to read list(s) using bullet points, standout text boxes, or whatever delivers your information properly and presents well.
Qualifications
Almost as tough as the skills section, and the same considerations apply.Just make sure you include everything you need to include.
Network Engineering Resumes Information Quality
In a highly skilled profession, standing out is the main issue for any resume. You do need to put in the time to make sure that your resume is of good quality. You do need to be competitive. The other side of these necessities is that you'll also feel a lot better about your job application if you're happy with your resume content quality.
Target each job requirement. Systematically consider the highest values for the job, and address them. Use your achievements and related data to build a strong picture of your skills in the process, targeting those high value requirements. This approach also shows the employer that you can deliver strong skills and superior standards of work. The standout applications, naturally, are the ones that get the interviews.
Network Engineering Job Outlook
2012 Median Pay
$72,560 per year
$34.88 per hour
Entry-Level Education
Bachelor's degree
Work Experience in a Related Occupation
None
On-the-job Training
None
Number of Jobs, 2012
366,400
Job Outlook, 2012-22
12% (As fast as average)
Employment Change, 2012-22
42,900
*Source: The Bureau of Labor Statistics
According to the Bureau of Labor Statistics job outlook for network engineers, there are currently 83,300 network engineers employed in the US. Their average median level wage is $100,920 or $48.52 per hour. Employment growth averages approximately 7% per year, slightly slower than the national average.
Order now