Before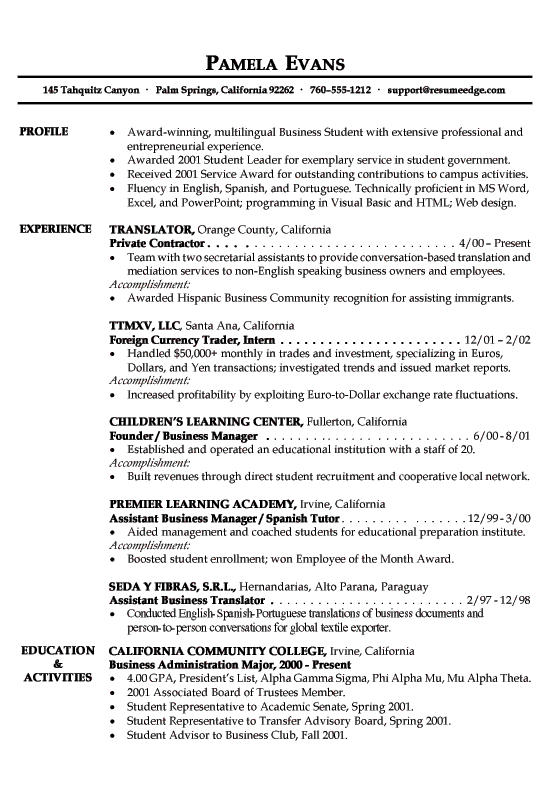 After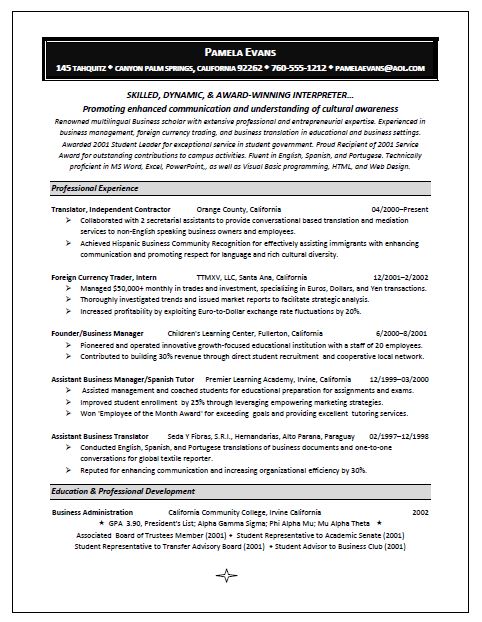 The sample is applicable as:
Translator Resume
Interpreter Resume
International Business Resume
Business Analyst Resume
Business Administration Resume
Manager Resume
Accounting Resume
Finance Resume
Our Services Include
Recruiter's comment: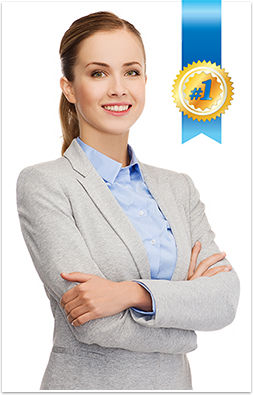 Weak Points
Some descriptions of work experience are more tailored towards a position in business management than need to be mentioned in the medical interpreter resume
Organization of resume could be improved to highlight language skills and ability to work with multicultural populations
Focus on educational achievements dilutes impact of work experience
Strong Points
Easy to read format with categories of information clearly organized
Good emphasis on action words in description of experience
Inclusion of all relevant information, including dates worked, description of job duties, location of job, and title
Recommendations
Redesign the resume to be more eye-catching, perhaps with more colors and more bold bullet points
Rewrite job descriptions in your interpreter resume to emphasize job responsibilities that are pertinent to an interpreter position
Include a summary at the top of resume beginning with a powerful action statement detailing what characteristics and skills make the individual perfect for the job
Condense the education section of the resume, since there is plenty of relevant work experience to expand upon
Include achievements as part of the work experience section, no need to create a separate section
Employers that may be interested:
Customer Service Translator- Down to the Smallest Detail Inc. – Houston, TX
Translator – Syracuse, NY
Translator – The MSXF Firm – Miami, FL
Entry Level Translation Analyst – Cerner Corporation
Executive Assistant – Intelifuel CIA LTDA
Related jobs:
Interpreter Resume
Translator Resume
Multilingual Translator Resume
Spanish Translator Resume
Business Translator Resume
Foreign Language Translator Resume
Professional Linguist Resume
Freelance Translator Resume
Customer Service Translator Resume
Language Specialist Resume
Customer Service Translator Resume
Translator Resume
Entry Level Translation Analyst Resume
Executive Assistant Resume
Translator-Writer (Bilingual Journalist) Resume
VRS Interpreter Resume
Linguist Resume
Sign Language Interpreter Resume
Meet Our Top Resume Writers
Professional Resume Writer Jillian

As a Certified Professional Resume Writer (CPRW), I create resumes and cover letters that sell the client in the best possible way for the position he or she is seeking. As a certified resume writer and career coach, my client experience runs from recent high school and college graduates to senior executives, and my industry experience is wide. In job search, it is all about selling yourself and my job is to provide the tools and guidance to do that most effectively. Hi, I really liked both the cover and thank you letter. I would like to keep both ast and sales experience in cover letter. I think resume looks great.Also I would like to thank you for all your help. My resume is just way i wanted to be. Simple and to the point.
SIMPLE REASONS TO CHOOSE US
US Writers with Exceptional Expertise

Direct Contact with Your Resume Coach

Appealing and Fully Customized Resumes

Unlimited Adjustments and Money Back Guarantee