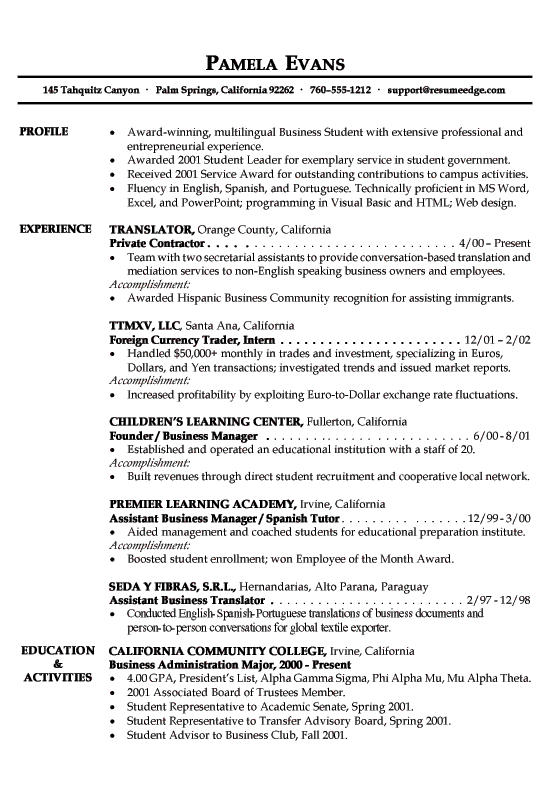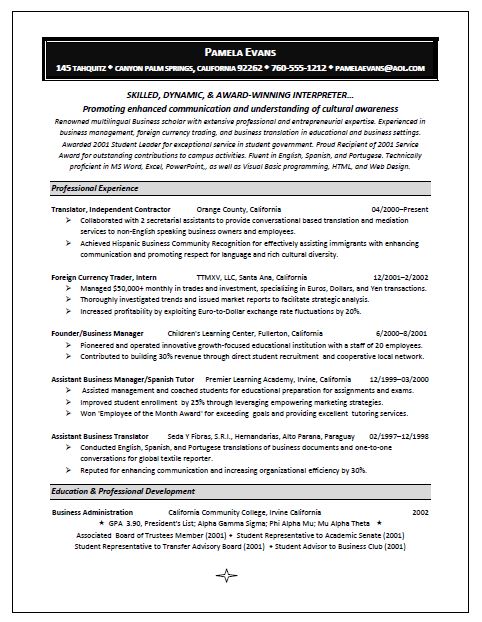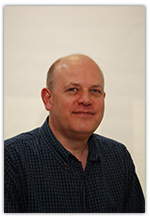 James
CPRW
Some interesting facts about translation:
According to the state law of Illinois the only officially recognized language is American.
Victor Hugo's novel "Les Miserable" has the longest sentence in the French language 823 words and without a period, just commas.
There possibly over 6,000 spoken languages in the world as we know of. However, about 2,000 of those languages have fewer than 1,000 speakers. The most widely spoken language in the world today is Mandarin Chinese.
The Chinese language does not require punctuation.
Our professional resume writers are ready to create an outstanding resume for you if you want to find an interpreter job. Do not hesitate to check our
tips on interpreter resume writing
and give it a try! We work for you, with you! Try our professional resume writing service today!
Read More About James >>
The sample is applicable as:
Interpreter Resume
Translator Resume
Multilingual Translator Resume
Spanish Translator Resume
Business Translator Resume
Foreign Language Translator Resume
Professional Linguist Resume
Freelance Translator Resume
Customer Service Translator Resume
Language Specialist Resume
Customer Service Translator Resume
Translator Resume
Entry Level Translation Analyst  Resume
Executive Assistant Resume
Translator-Writer (Bilingual Journalist) Resume
VRS Interpreter Resume
Linguist Resume
Sign Language Interpreter Resume
Tweet this!