Electrical Engineer Resume Sample
You May Also Like These Samples
Electrical Engineering Resumes
Jillian, Senior Resume Writer
For me, this is the heart of the resume writing process – we aren't just putting facts and figures, phrases and sentences, timelines and contact info together in a document! We are telling a story in such a way as to capture someone's attention. We want to tell a story that is interesting, clear, descriptive, as well as comprehensive with all of the necessary facts and figures.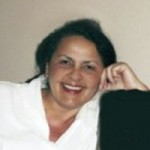 Electrical Engineer Resumes–Creating Your Checklist
A typical electrical and civil engineering resume sample will include a comprehensive, self-explanatory range of information. You'll notice that these resumes samples show obvious structuring and clearly laid out, targeted, information.
This is the basic electrical engineer sample resume structure:
Header, name, contact information
Career objective
Skills/experience section
Qualifications and related information/ studies
Work history
Relevant professional associations membership, etc.
Go through your resume systematically and deal with each section:
Career Objective
This section is a sort of overview of your goals and introduction to your professional aspirations.
Skills and Experience
You need to deliver clear information about your professional skills to the employer. In the electrical trade, your skills are crucial, and define your professional values to the employer.
Qualifications
List your education, licenses, related certifications, etc.and spell out your formal qualifications. These qualifications do, literally, qualify you for a job, so make sure you cross reference your credentials against employer requirements.
Content for Electrical Engineering Resumes
In electrical engineering field, degrees of difficulty are defining factors. In this truly gigantic employment market, you need to identify yourself with examples of your skills and technical abilities. The employers are looking for the best people, and you need to show you are a standout applicant.
Check out the job requirements in detail, before writing your resume. Contact the employer or recruiter, if possible to get a clear picture of the job's issues so you can create a good resume and a strong claim to the position.
Another very important point which is easy to overlook – You do need to clearly show your match to the job's essential criteria, literally matching each point.
The most effective resumes are written to target specific requirements. You also need to write your resume to be competitive, and create a resume which stands out and shows your superior skills and experience. Emphasize your strongest skill sets.
Electrical Engineering Job Outlook
2012 Median Pay
$89,630 per year
$43.09 per hour
Entry-Level Education
Bachelor's degree
Work Experience in a Related Occupation
None
On-the-job Training
None
Number of Jobs, 2012
306,100
Job Outlook, 2012-22
4% (Slower than average)
Employment Change, 2012-22
12,600
*Source: The Bureau of Labor Statistics
According to the Bureau of Labor Statistics job outlook for electrical engineers, there are currently 306,100 electrical engineers employed in the US. Their average median level wage is $89,630 or $43.09 per hour. Employment growth averages approximately 4% per year, lower than the national average.
Order now