Executive LinkedIn Profile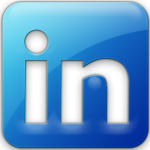 In the modern age of high-speed communication technologies, the Internet has connected more people than any other medium except perhaps television. Sometimes it seems that real life itself has been transcoded into and takes place online!
What we see is a growing popular trend in individual expression in virtual format. Almost every senior executive attempts to connect to as many people as possible and expand their professional network online through LinkedIn. We can help you build a professional online executive resume in LinkedIn as well as handle your LinkedIn profile development.
When you order our Executive LinkedIn profile services, we will not only help you develop your online profile, we will help you modify your account so that your image will not be tarnished by an inappropriate photo, comment or other form of personal expression.
We know how to prevent an employer from discovering information that may potentially weaken your chances of obtaining an executive position!
The Internet is a place to connect people, create new opportunities and find great jobs!
Professional Help with Linkedin Profile Writers
One of the most important hubs for new job opportunities, connections and new job seekers! It is also one of the largest and most popular site that can help you get connected and improve your job prospects!
Building a high quality executive LinkedIn profile is not an easy task and can take quite a lot of time and effort. Leave it to professionals who have been doing it for years! Let Executive Resume Writers build a LinkedIn profile for you, for your success!
Our professional LinkedIn profile writers will provide you with a cutting edge online social marketing tool!
When a senior executive employer wants to investigate you online, they will immediately want to read your online resume!
Take Advantage of Every Opportunity to Get the Best Job!
LinkedIn is an amazing, modern opportunity that you can either take advantage of or not!
Job seekers realize the potential benefits of creating an attractive and well-polished LinkedIn profile but either do not have the time or marketing knowledge to make a professional profile.
Order our services today and a professional LinkedIn profile writers will create a profile that you will be proud of!