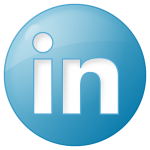 LinkedIn is the most appropriate place to be if you wish to connect with others, professionally. Therefore, having a profile at the platform is the most prudent decision if you wish to move ahead in your career and find a suitable job. LinkedIn provides a very easy to fill profile page which lists all the important details required to portray your aptitude, skill and academic qualifications. You can then convert the LinkedIn profile to resume, which can then be sent for various job openings.
Using the Resume Creator to Convert LinkedIn Profile to Resume
LinkedIn provides an inbuilt resume creator which helps to convert LinkedIn profile to resume in a few simple steps. The first of these steps is to login to the LinkedIn website with your username and password. There is a LinkedIn Resume Tool that needs to be clicked. This tool shows an automatically generated CV with the information available on your LinkedIn profile.
Editing of the LinkedIn Resume
Since the Resume Builder from LinkedIn converts LinkedIn to resume automatically, you might need to edit this resume with respect to several different aspects. LinkedIn provides the facility to choose from eleven different templates according to the type of industry being applied to, the purpose of the resume and the level of seniority in the job. When you convert LinkedIn profile to resume, you can shuffle the sections as to their relevance and importance. Sections that are present on the LinkedIn profile but irrelevant to the resume can be removed. However, you cannot change details like dates or job titles as they have to be updated or altered on your profile.


Benefits to Convert LinkedIn to CV
The resume builder not only makes the task of converting your LinkedIn profile to resume but also enables you to change its style as per your requirement. When you convert LinkedIn profile to CV, you are using the best of the templates appropriate for the task putting forth a professional resume in front of the potential employer.
Get Professional Help to Convert LinkedIn Profile to Resume
As professional resume builders, we provide proficient resume writing services. You only need to connect with us on LinkedIn to provide your profile details. Our expert resume writers convert your LinkedIn profile to resume using the most appropriate template and customizing the content as per the industry requirements.