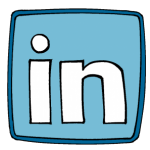 One easy way of LinkedIn profile development of a LinkedIn writer is to create resume from LinkedIn. This site has a resume writing service that allows the users to access the LinkedIn resume template. This blog will show you how easy it is to create your own LinkedIn CV template.
What should you do if you want to create a LinkedIn CV?
Sign in to your LinkedIn account. Confirm that you want to link the contents of your profile to your LinkedIn CV template.
Once done, you will see a version of the LinkedIn CV formatted in the default style called "Clean." You can change this to another LinkedIn resume template that will suit the company where you will use it. Just click on the template so it will be applied.
For corporate applications, consider trying the "Law" or the "Business" template because these appear very classic and professional. If you are after style, try the "Orange" theme and see if it is applicable for the LinkedIn cv that you need.
You can specify the contents that will be imported from your profile when you create resume from LinkedIn. Click on the tab labeled "Sections." You will see check boxes for pictures, educational background, skills, summary, contact information, positions, associations, and etc. Just click on the box for the section that you wish to include in your LinkedIn CV template.
To rearrange the LinkedIn resume template, you just have to drag the sections and drop them on the arrangement that you prefer.
If you need to modify anything, click on the "Edit Profile" situated on the upper part of the screen. This will lead to your account profile. Just change the details that you want then go back to the LinkedIn CV that you are doing. Just hit on "refresh" so that the changes will be reflected.


Remember to access the "Preview" button before printing to make sure that your resume looks organized and professional. You can create as many as you like using the available templates. Follow these easy steps and create resume from LinkedIn that you will just print or send to the companies where you wish to seek employment.