You might think from the title that resume keywords were buzzwords. The fact is that the best resume keywords come and go over time. If you look at a selection of resume keywords lists over the years, you'll find that the most used in most popular keywords have changed significantly.
Some of the popular keywords of the past are barely used now. There's a fairly high turnover rate in buzzwords in particular. The best and most long-lasting resume keywords for resume writing are in fact professional expressions or words which remain relevant over time.
Resume keywords overview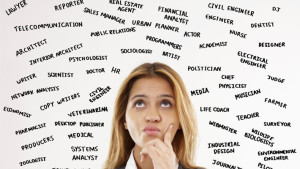 LinkedIn profile is one of the best places to keep track of resume keywords, and also to track resume performance. In 2012, the top resumes on LinkedIn received 10 million views. If you're thinking that that can't possibly be coincidence, and that those millions of viewers were not looking for those people in particular, you're right. This is the power of keywords.
The fact is that these high performing profiles used the right keywords. They showed up in searches more often, simply because they were more visible to the LinkedIn search engine. The same basic process applies to resume keywords 2015.
Think for a moment about how you search for anything online. What sort of search terms do you use? Obviously, you will use names, but think about the other types of keywords that you use.
On a general search, the top ranking search without actually using a name is the one that provides the most relevant information. Interestingly, the LinkedIn phenomenon identified some standout types of keyword which we've selected as examples:
Profiles which included language skills, notably Mandarin, were dominant high performers.
Maths and computer science were also major performers. This is almost counterintuitive in an environment where business skills are so highly regarded, but apparently, the real hard core mathematical and analytical skills were very much more in demand.
Supply chain related keywords were also very effective. This isn't really very surprising, because supply chain and logistics related work covers a huge spectrum of general business. Everything from warehousing to distribution, transport, and other major operational business may be involved at some point.
The word "telecommute" also featured prominently. This is interesting, not because the word was so popular, but because it also indicates the priorities of the people doing the searching. Telecommuting is very popular, and this word appears to reflect the wishes, rather than necessarily the results of the searches.
Client relations management was another big star performer. Again, this is not entirely surprising, because after all, this is a core business activity.
The best profile you could have using keywords like these would be to be a Mandarin speaking computer science person specialising in supply chain logistics with client management experience. That combination would definitely achieve a very strong keyword performance.
A word of warning
, though – Some keywords are instant death and should not be used. If you'd like to find out more about best and worst keywords, please see the
attached link
.
Images are taken from: linkedin.com, blogspot.com.