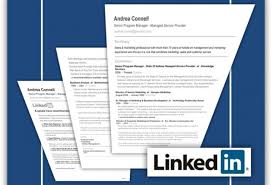 There are varying opinions as to which tools sells professional experience best, LinkedIn or a resume. LinkedIn offers the social network approach to the process, while your resume delivers a tangible reference. Both of these are effective as it relates to securing career opportunities. They can connect to ensure that you capture the attention of hiring officials.
Years ago, there were limited ways for job applicants to make an impression on a potential employer. Physical visits to a particular company were always a part of this process. The internet has made it possible for individuals to not only reach out to various industries. They have the chance to use tools like LinkedIn and resume options.
You can benefit from having both of these tools working for you. Some think that LinkedIn is the only modern way to search for work. Others feel that standard resumes are more dependable. Each of these tools presents something that is unique to it. They are proven methods for attracting employers and securing interviews. Let's take a look at 5 Arguments for Which Tool Sells You Best.
1 – LinkedIn Operates as a Social Environment
If you are thinking about the profile vs. resume discussion, visibility may be an issue. LinkedIn is a social environment that provides users with thousands of options to find work.
2 – A Resume Can Be Circulated
A professional resume can be circulated throughout human resources or the company in generally. Simply attaching an applicant's resume, allows it to be viewed by hiring officials.
3 – LinkedIn Profiles Reach Other Industries
Individuals and companies that use LinkedIn represent many different industries. Applicants looking for new opportunities can benefit from this option.
4 – Resumes Have Different Templates
You can choose any modern or classic resume template 2015 that you like. It is possible to have several designs for specific types of job opportunities.
5 – All Tools Are Necessary
Applicants should use all of the tools necessary, like profiles and resumes, to sell their abilities. In some instances, a social tool may be best. There are other times when it is better to have a more standard document.
The resume that you disperse to employers has an impact on your LinkedIn profile. When both of these exist they will be seen by the companies you're interested in. This is why both of these need to be professional tools. As a united front, your resume and LinkedIn profile must work for you effectively. Their unique benefits are critical to this process.
Learn more about combination of LinkedIn and resume