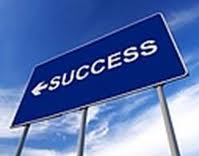 Had not thought of it for quite long but still – what do you guys think a resume writing service should be like, and do you know what services meet your requirements on these resume services?
As to me, first of all a resume writing service should be result oriented. No wonder there are many important things common job seeker should be doing – these might be position search, resume editing and/or writing, resume submission to the potential employers, and so on. If a job seeker is THIS MUCH close to pay for the service of resume writing – the guy needs a job. And the major criteria resume writing service may be judged on is so called conversion of resumes submitted to interview invites.
Such conversion, speeking with math terms, would be calculated as
CONVERSION = (NUMBER_OF_INTERVIEW_INVITES) / (NUMBER_OF_RESUME_SUMBISSIONS)
Higher the conversion – better the resume is, and better the vacanacies match the resume.
I need to make a note here – the resume quality is not the only impacting factor, again. The vacancy itself match level to the resume and the candidate is what also influences the chances to be invited to the interview with or without help of any kind of resume writing service. Thus, if your resume is for marketing assistant and you apply for a job of construction engineer, the chances you will be invited for an interview are zero. No matter if our resume writing service helped you edit your resume or not. Agree?
Next time we can go on talking on this matter
Have a nice day!
Kevin, premium writer from resume writing service