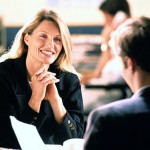 Sales play a vital role in the world of production. Products are nothing if not presented in an attractive manner to the customer. Different strategies are used for the promotion of products. One of the biggest marketing strategies is sale through the salesman. Resume Writing Service reminds that salesman is a person who can provide all the details of the product to any individual, company or group of people. Sales person needs to have a firm grip on the product details, its all attributes and the characteristics which makes the product different from others.
According to ResumeWritingService.biz, sales interview questions are little different than other interview questions because sales need much more potential and temperament as compared to other jobs. You need to convince the customers and have to tell them that they have a product that no other company is offering.
Here Are Some Sales Interview Questions From Resume Writing Service
Why did you prefer this field as your profession?
What are the merits and demerits of this field?
What problems did you face in your last job?
How do you solve the issues regarding your job?
How do you convince your customers to buy your product?
What do you do if any customer behaves harshly?
How do you start selling your product?
What sales skills should a sales person have?
Do you sell the product or the company?
Tell any most difficult task you have performed till yet?
Have you ever tried to change your way of selling?
What can you do different for our company?
Sell me this table mat?
What was your sales ratio last year?
What is the key skill of sales?
Do you make any presentation of the product before selling?
How do you explain the attributes of your the product to the customer?
Do you compare your company's two products?
Do you tell the better product of your company as per customer need?
Do you feel comfortable working alone or in group?
What suggestions can you give while working in a group?
What is the most difficult aspect of this field?
State one achievement of your career you feel proud of?
What kind of products can you easily sell?
What do you think selling is an easy job?
How will you rate yourself as a sales person?
According to Resume Writing Service, these sample questions will surely help you in your next interview. You should be confident and your interview preparation should be complete. Search about the company thoroughly before interview and you will have a winning interview.
Order our interview coaching service at www.resumewritingservice.biz to raise your chances for success!