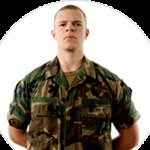 Resume Writing Service knows that reasons that make people change their scope of activity from military to civic can be different, but one thing remains to be the same: all of them need an effective CV to be written so as to find a worthy job. It may seem complicated to transform your previous military experience into requirements of new position, but in practice ex-military employee has a lot of advantages to show and depict. Such qualities as ability to work under pressure, to obey implicitly, good self-organization and readiness to new tasks are your keys to success. It remains only to show them in your CV.
Several Tips For CV Writers From ResumeWritingService.biz, Which Help To Create An Outstanding CV:
start your resume writing with your contact information as in standard CV: write in bold type your first and last name, then address, telephones and e-mail.
the next step, according to Resume Writing Service, is objective writing. It is strongly recommended to tailor this section to each vacancy apart.
make summary of your military experience and tell about your accomplishments. Sometimes section work experience isn't read at all, if summary is included to CV – that helps to focus employer's attention on most significant achievements and determine your area of work.
such paragraphs as education, skills, military experience and personal achievements and awards should be also filled.
when describing your military history, try to be brief and avoid military words and acronyms. ResumeWritingService.biz thinks that the main role plays here what you did, so don't point your duties – say about accomplishments.
professional trainings can efficiently differ you from other candidates, so don't forget to emphasize them. Also say some words about the honors, you were marked with.
grasp of computer programs and your communicative features can definitely be marked among your skills.
personal qualities is the section, where ex-military workers have undeniable superiority, but don't overstate and enlarge.
be sure that you've included references to your CV with preliminary permission of officers to use their names and phone numbers.
Reproof your CV once more and be ready to new heaps of opportunities in civil business. With such professional CV writing from www.resumewritingservice.biz, no doubt, you will receive job offer soon!