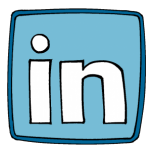 In writing a LinkedIn summary, you will need to make a good impression. This way, more potential employers can find you. They can learn what you can do and who you rare. Writing a LinkedIn summary or a profile isn't only about uploading your photo. If you would like to impress your employers, you will need to show them that you are the best candidate by first writing LinkedIn summary that works. If you're ready, then you can check out these tips on how to create the most interesting LinkedIn profile summary.
How do you write an effective LinkedIn professional summary?
Your Resume Writing Service suggests that you shouldn't leave the summary portion of your profile blank. You shouldn't leave this precious space. It will be the first part that the employer will see in the section for your experience. You should consider LinkedIn Profile Development that includes a summary. Your summary is the first section that your employer would find in your profile so don't leave them hanging in there without knowing something about you.
What are the steps to write a LinkedIn summary?
Use all the allotted space for the summary so that you can say as much about yourself. You shouldn't miss out this chance to help the employer have an overview about you. You should make sure that you use keywords so the recruiters can find you.
Relate a story. You should be able to share your story in writing a LinkedIn summary. You should write some good achievements that you have had. You should write at least an interesting story in your summary. You can grab the employer's attention better by doing this.
Cut your summary into several sections or parts. You should make your text easy-to-read. You should make it appealing by diving it into sections using bullets and subheadings.
Write your contact details in writing a LinkedIn summary. This way, employers can easily find you. You can also include your email or phone number.

Get Help from Resume Writing Service!
If you're unsure how to start writing your summary, you can contact the best resume writers anytime. They can help you come up with an impressive summary that will captivate recruiters. Your summary is part of your LinkedIn Profile Development. It will help you land the best job and make your dreams come true.