Today new resume writing agencies appear nearly every day! You can go mad from the amount of them! All of them guarantee your success and professional help from experienced resume writers. Which of them to choose and how not to get in a trap? That's the problem we'll try to solve. Once you address to a writing company, who will determine your success? For sure, that will be your writer! And most of them are true experts, believe me! But some of the writers lack professionalism or what is even worse, are just frauds! They can discredit all the resume writers, even the best ones.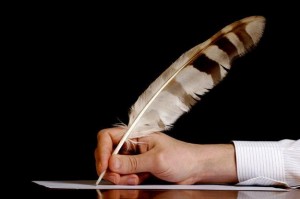 If you are addressing to a trust worthy agency your writer is very likely to be a real expert. But how can you be sure that s/he really is? I'd like to give you some tips, some steps you should take before hiring a resume writer!
1. Ask him/her about the experience. If you are the writer's first client, you should think twice before addressing to him!
2. Get to know about the professional training. A top rank resume writer must have certain training, where s/he mastered professional skills.
3. You should ask about the certifications. After all, a certificate is a good evidence of the writer's professionalism. If your writer has some certifications, ask about the organizations that provided them. Research the organizations and think if you can trust them.
4. If the certifications don't seem to be quite persuasive, ask the writer for some other kinds of testimonials.
5. Search for some articles written by this resume writer. If you find any, read them carefully and see how impressive and qualitative they are.
6. Make sure that exactly THIS resume writer will write your resume, and not some newbie. For example, your writer may be loaded with orders and thus your resume may be written by some inexperienced. Thus, try to monitor the entire writing process.
7. You should send your writer the existing resume and ask him/her to make some changes in it, or just to consult you about the content. If you are satisfied with the work, you may hire the writer.
8. Internet is your great assistant! Search online for some information about the writer. In case you find some negative news, start looking for another writer!
9. Call your resume writer! Don't communicate with the person responsible for your career via email. Life communication is far more effective. It will help you understand the writer better and form your final opinion.
Ask yourself if you can write a better resume than a well-trained writer, who knows all the secrets of a winning resume? Can you highlight all your strong sides and turn the weaknesses into positive sides? Will your resume stand out from the hundreds of others? If you are not sure about any of these points, think of a professional resume writer. She/He will write you such a resume that will guarantee you the job of your dream! And if you follow those 9 steps, you will never choose the wrong writer!