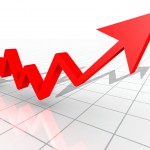 Do you have a background in sales and are looking for a new job? Sometimes it can be difficult to manage writing a resume for a professional salesman or woman, because more is expected out of a sales resume. In a professional sales resume, you are basically selling yourself to your potential employer, showing them the sales capabilities that you have through metaphorically selling yourself. Your resume is a comprehensive list of your educational and professional experience in the field you are expecting to be or are already working in. Have you ever considered recruiting a professional resume writing service to help you with your professional sales resume? Look no further, as Resume Writing Service is here to answer all your sales resume writing questions and fulfill your professional sales resume writing needs.
Get Started with a Free Consultation!
Resume Writing Service will start you out with a free, one on one consultation so that we can compile any relevant career and educational background information that may be necessary in writing your professional sales resume. We will conduct an interview over the phone with you and collect all of the information that we feel should and should not be on your resume. Resume Writing Service will also look at your current resume and provide you with a detailed comment card that will explain why we feel that changes we made were necessary, which will better enable you to write your own professional sales resumes in the future if you ever need to.
Resume and Cover Letter Writing Services
Resume Writing Service prides ourselves on the fact that we are one of the top rated professional sales resume writing services offered today due to our extended resume writing services and our top quality customer support. Along with our professional resume writing service, Resume Writing Service also offers a complimentary cover letter service that will write a cover letter that will get you noticed among the interviewers.
Low Price, Guaranteed On-time
Resume Writing Service guarantees that your professional sales resume will be professionally written by one of our top quality resume writers. The professional resume writers employed by Resume Writing Service also guarantee delivery to you of a sales resume that is finely polished and makes you stand out among the competition at a low, affordable price.