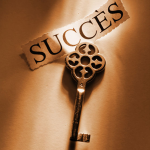 Are you seeking a higher position in management and are unsure of how to properly write a resume? It can be a difficult task writing a resume, especially when you are trying to move vertically in a company, as you have to out-compete the people who are already in those positions. This is a matter of proving your worth to your employers, a task that is not easily accomplished without some outside assistance. Why not use the professional, top quality management resume writing services offered at Resume Writing Service? Resume Writing Service is a professional resume writing service that employs only professional resume writers to guarantee one of the best resume writing services available today.
Free resume content consultation!
To get you started on your path to success, Resume Writing Service will begin by conducting a brief interview over the phone with you in order to determine the content of your management resume. You will have a one on one interview with a personal, professional resume writer so that we can determine the educational and professional experience that is most relevant and stand-out to put into your professional management resume. We will re-shape your experiences in such a way to make you a perfect candidate for managerial positions. We will exemplify your ability to lead and manage employees and resources to make you the best candidate for the job at hand.
Free services included with your resume writing!
Along with a professional written management resume writing service, you may also receive our complimentary cover letter and resume distribution services. Your personal resume writer will write you a cover letter that exemplifies your reasons for wanting this particular job, which is basically to supplement your resume. Not all employers will want a cover letter, some do, but if you show up with one without being asked to, they will know you are taking this seriously. Resume Writing Service will also post your resume to over 10 of the top job search engine sites, leading to millions of employment opportunities.
Guaranteed low prices, guaranteed on-time delivery
At Resume Writing Service, we understand the importance of meeting deadlines, therefore we guarantee that our resume writers will return your management resume writing and cover letter back to you in time to review and ask us about any changes you might want or edits you feel necessary. Along with guaranteed on-time delivery, we also guarantee some of the lowest prices for our resume writing services as compared to competitors to make your project a realistic expense.