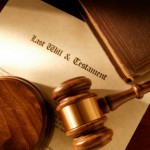 Are you a recent graduate from law school, or simply looking to join a new firm? You are going to need a stand-out law resume before you want to consider applying to anything. Law resume writing can be a time-consuming, frustrating experience because of all the information that needs to be fit into such a small space. It is often most beneficial to recruit an outside agency that specializes in professional law resume writing. Why not consider Resume Writing Service for your professional law resume writing needs? Resume Writing Service is a professional resume writing service who offers a top quality service at an affordable price. Not only are our law resumes affordable, but they are also professionally written by one of our professional resume writers who has experience in and a background of legal expertise.
Free personal law resume consultation and resume distribution
Prior to your resume writing, you will have a personal, one on one phone interview with your personal resume writer in order to determine the educational and professional experience that will be most beneficial to put into your law resume writing. The hardest task of writing a law resume is fitting all of the education and experience into the small space of one page. We will choose what we think are the most exemplifying qualities and experiences that are relevant to the job at hand and make you out to be the best candidate for the position through our professional resume writing service. And after your professional law resume writing is completed, we will post your new law resume to over 10 of the top job search engine sites, linking you directly to over a million employment opportunities.
Guaranteed on-time delivery of a low price law resume to meet your 100% customer satisfaction!
Our main priority is your customer satisfaction, and we make it our goal to make sure to meet your expectations and to live up to our word. At Resume Writing Service, we guarantee to deliver to you a professionally written law resume that is going to make you stand out among the competition at a price that cannot be beat by our competition. Resume Writing Service also guarantees your 100% customer satisfaction or your money back!