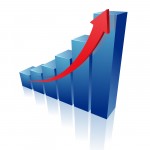 Are you in the field of sales, advertising, and publications? Do you want to be, or have an interest in the field of marketing? The first step to a career change or company switch is writing a resume. Writing a resume in marketing can be a difficult task because marketing is a compilation of several fields, as mentioned earlier, and choosing the right proportions of each field in a marketing resume writing is key. Recruiting a professional resume writing service such as Resume Writing Service is extremely beneficial in such a situation. Resume Writing Service is a professional resume writing service with services offered in marketing resume writing. We know the perfect balance between sales, advertising, and publications to put on your marketing resume making you stand out as one of the top competitors for the position.
Free marketing resume consultation
We will start with a personal, one on one interview between you and one of our professional resume writers to get the project started. During the consultation, your resume writers will collect information about your education and professional experiences in the world of marketing to make you stand out among your competition. We will determine the experiences and qualities that are most beneficial to your resume as describing you as a qualified individual, as well as what we feel should not be included in your marketing resume.
Complimentary services offered with our professional resume writing services
Along with receiving a professionally written marketing resume that fully exemplifies the reasons as to why you are the top-qualified candidate for the position, at your request, you will receive a bunch of free features. Your professional, personal resume writer will write you a cover letter that explains why you want this job and other reasons as to why you are the most qualified. After your resume is complete, with your permission, we will post your resume to over 10 of the top job search engines, giving you direct access to millions of employment opportunities