At some point in the application process, a potential employer will ask for professional and/or personal references. Ever wonder what the people you include on your list would say about you when an employer called? Do not just wonder. Find out!
Ensure your recommendations are benefiting you with our reference verification service!

Compiling your reference list is one of the most important tasks when starting a job search. You need to be sure that the references you include will help you increase the chances of getting a new and better job, not ruin them! We can advise you on the number and types of references that you should consider including and how to incorporate them into your job search.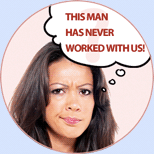 Once you have your reference list prepared, one of our business professionals will contact each of your references by telephone or email and ask the questions most recruiters and hiring managers will ask:
What is their relationship to you? How do you know each other?
How long have you known or worked together?
If an employee or work colleague, what were your responsibilities and how did your work relate to them?
What are their best qualities and attributes?

What areas could be improved?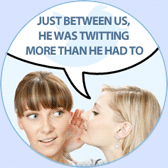 Any additional comments about their attributes, accomplishments, or work?
We will follow-up with a call to you so that we can discuss the results of the check. We will also offer suggestions and recommendations if changes are needed to ensure that you have the best list possible and that it supports your current job search!
Have us check your references! It matters!!!
Order Reference Verification for $79.95
63.96*

only now!

(*for new buyers only)