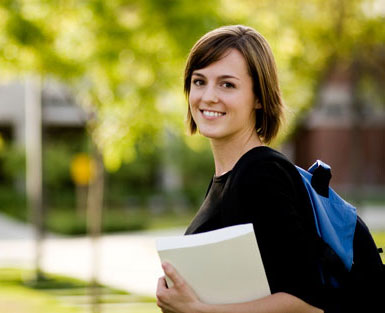 No more teachers, no more books…You have your degree!  Now what?
It is time to create your first resume
Time to get a job!  But hold on, it's not always that easy.  And getting a good entry-level job in today's job market is harder than ever.  You need to invest in your job search and that mean investing in a professional resume writing service.  But you are a student eating Ramon noodles so you also need a resume writing service that is fast and affordable.
Check out our special offer just for students: Professional Resume and a FREE Interview Coaching session for just $99.99!
This is the jump start your career needs! This is how the process works:
Submit a request through our site and we'll call you within 24 hours to discuss your order.
Our professional writers will work with you to craft a resume that translates your academic experience into the professional skill sets a hiring manager wants to see.
Get advice on getting letters of recommendation and quotes from professors and managers that can be used to demonstrate your abilities to your next employer.
One last thing – receive a mini session with our interview specialist to help you prepare for your first interviews.
Your first resume is special and unique.  Because you lack obvious professional history, you need the help of a professional resume writer to showcase how your salesmanship and customer service at the part-time retail position along with your IT degree qualifies you to provide sales support on high-level corporate presentations.
You have the degree.  You know you can do the job.  You just need help showing the hiring manager why.  Our professional writing and coaching service will do just that.
Don't miss out! We are here for YOU!
Order First (Teen) Resume Package for $99.99
79.99*

only now!

(*for new buyers only)