Is a resume every really enough? No. You will almost always need additional services. Which ones and how many of those services is debatable which is why we offer multiple package bundles for you to choice from. But consider for a minute why you need more than "just" a resume.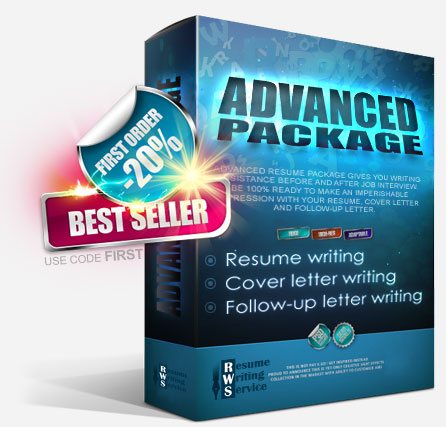 Step 1. You apply to a position with your resume by e-mail (Wait! You really need a cover letter too!).
Step 2. Someone on the other end reads the incoming mail (maybe hundreds of mails a day). That someone reads your cover letter and makes a decision to open or not to open the files attached. If you are lucky and your email reader liked your cover letter and it did not stop him or her from considering you as a candidate, great!
Step 3. They open your resume or just upload it to a keyword scanner. Either way, the hope is that your resume gets passed on to a hiring authority who will review it and decide if you get called in for an interview. But just because you don't get a response right away, doesn't mean you efforts with this application are done. You can send a follow-up letter to reiterate your interest in the company and hopefully inspire them to take a look at your resume again.
Step 4. If you get a call for an interview, you will need to prepare for the questions you may be asked and the questions you need to ask. The best way to put the icing on the cake of a well conducted interview is to send a thank you letter to the person you spoke with highlighting points brought up in the interview and thanking the hiring manager for their time. This professional etiquette can really make you stand out above the crowd.
If you see the value of having all of these documents at your disposal, an Advanced Resume Package is the way to go!
The Advanced Resume Package provides you with:
A custom cover letter that makes your email reader open your resume
A professionally written resume that assures your recruiter/potential employer your experience and skills are really worth of position you apply to
A professional follow up letter that will remind them of your candidature and increase the chances that the hiring manager will give you a call
A thank you letter to communicate your appreciation to the hiring manager for the time they spent in your interview
This All-in-one resume package costs you significantly less than the separately purchased services!
A resume alone just isn't enough. The Advanced Resume Package is a good place to start!
Order Advanced Resume Package for $129.95
103.96*

only now!

(*for new buyers only)