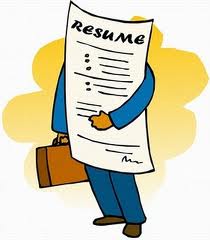 I could never imagine I will be saying that, but there is shortage of qualified professional resume writers available! He had been growing recently from a tiny team to something bigger. We are getting new orders and requirements our clients put are somewhat more complex than a plain resume writing as it was years ago. So we opened up a position of Certified Professional Resume Writer with career coaching experience. We got 19 resumes, and guess what? Out of them, we invited only 7 people! Guess why? You are right – the resumes of these CPRWs just suck. They are ready to help other people doing their resumes but they cant make up their own one! How do you like it?
I think, this is one of the reasons to work with a Company that provides the services. The Company is responsibility. The resume writing Company is forced to write resumes well, else it is just out of the market and whole overhead expense (office, phones, unitilities, taxes, administrative personnel, marketing) is not covered with any income. A standalone resume writer may be employed by someone and you never know who actually does your resume then. A Company cannot hide. A Company is growing further or slowly dies.
I should make a comment here that I personally know over 20 very qualified CPRWs. They rock. And I love them all (Roger, Steve, Ben, Maria, Marina, Amelia, John and Rach, Mus – I LOVE YOU SPECIFICALLY!)
Be attentive who makes you the resume! Have a great week!
No need to look for other cv writers near San Francisco, 94102 | 94103 | 94104 | 94105 | 94107 | 94108 | 94109 | 94110 | 94111 | 94112 | 94114 | 94115 | 94116 | 94117 | 94118