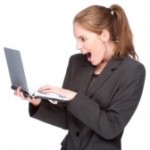 Winning resume is the one that perfectly matches to a vacant position from employer's point of view. But how can ordinary resume writer fulfill recruiter's wishes? He has to know just some key points of targeted resume writing. Our Resume Writing Service will disclose you some secrets of resume writing for highlighting benefits of your skills in resume.
Nothing comes from nothing
Of course, there is no need to demonstrate all your skills and achievements. Your goal is a particular position that has special requirements. Reread and scrutinize these requirements, because sometimes vacancy description includes conceal description of a "perfect employee" and you should recognize it and depict as yours in your resume. If you find out keywords in this description, don't hesitate to use them as given in your resume. Resume Writing Service reminds that buzzword mentioning helps your resume to be "searchable" for computer screening.
Resume Writing Service warns that standard descriptions reduce your employment chances to zero. Professional resume writers use impactful and powerful adjectives and verbs to emphasize the benefits. Keep in mind such forceful action-oriented verbs: authored, coached, collaborated, conceptualized, designed, expedited, increased, managed, monitored, pioneered, reduced, secured, streamlined, systemized, targeted.
To underline, how beneficial for a company will be your collaboration with them, you'd better use numbers and percents. Resume Writing Service advises to supply your previous achievements highlighting with percentage, on with you increased company's income or enlarged clientele.
Show your professional growth: from the very beginning to the recent position your skills should develop and your professional interests broaden. Fill in description of your most recent the most valuable skills. When it's impossible to demonstrate skills' intensification, use another approach: make a list of your projects and their results.
Resume Writing Service is sure your perfect resume must be oriented on the one specific employer (even if it isn't so, recruiter has to get such an impression), so don't miss a chance and mention all skills important for company in a whole. For instance, international company implies knowing foreign language and on-line company will be interested in journalist experience.