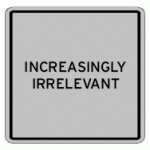 From French résumé means brief summary of the main ideas and this short presentation of you personality as a professional must be concise and targeted. Resume is the groundwork of your further employment, and only relevant to the vacant position information can create professional look. Experienced resume writers from resume writing services advise how to determine and avoid irrelevant informationin your resume to make it really outstanding. Just answer the following questions:
Is your resume longer than 1 page or overflowed with information, so that there are no space lines?
If so, irrelevant information presents in your resume, because 1 page is enough to reflect required skills and relevant work experiencein a tailored resume.
Did you mention nationality, age or political identity?
Typically such personal details are out of place in your resume, but can be discussed during the interview. Note that, if your nationality, age, family status, religion or political identity is required it can be viewed as discrimination of your rights.
Did you include your first working experience as grocer, waiter or shoe consultant in your work history?
Almost all season or first jobs are considered as irrelevant working experience. Resume Writing Service expertsare sure that it can only spoil impression about your professional qualities if you highlight every position you've ever worked.
Did you mention all responsibilities you've held on each post?
Every achievement that isn't typical for your industry can be accepted as irrelevant in your resume. Mention only accomplishments that are applicable in desired position.
Did you give full information about the companies, you've worked before?
Position, company's name and dates are the required points. If a company isn't widely known, name field it works in, any other information about employer will be irrelevant.
Did you make a list of all your skills?
Resume Writing Serviceadvises no to mention MS Word or Excel knowledge if you're applying for IT position, because it's evident. Every skill that you're not going to put into practice unless it's required should be withdrawn from your resume. It doesn't concern foreign languages.
Didn't you forget to tell how you love cooking?
Hobby section isn't obligatory in resumes, but can advantageously mark you out from other candidates. A couple of words about your active lifestyle will be enough.
Did you mention an award in salsa-competition?
Honors and rewards should be highlighted in your resume, but only professional. It's better to omit high-school and other shady prizes. If you've got only negative answers – that is a good indicator of a quality resume. And if you have any doubts whether you should include some information to your resume, you can ask Resume Writing Service to dispel them!