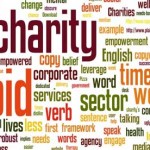 Quite popular question among technical, former military and freshman resume writers is the usage of jargon and slang. Most professional resume writers advise to avoid acronyms and informal language and follow the rules of written English, but in some cases you can omit their advice.
First of all, Resume Writing Service advises to define who will receive and read your resume. In big companies, that is responsibility of HR department and the targeted person can be laymen in the abbreviations, even if they are evident in your industry, so you'd better explain each such term. When you know, that your resume will be viewed right by a professional in your field, you can leave slang without definitions.
Second important factor mentioned by our Resume Writing Service experts is job description that you have found during your job search. Reread listed requirements and responsibilities once more. Full collection of acronyms and jargon words? Feel free to write a resume that meet such requirements including slang: it will be an evidence of your proficiency. But if vacancy description is written in formal language, you need to be formal too.
When you're highlighting school or university associations, volunteer organizations or other company's forget about abbreviations: title of every establishment should be clear and reflect its scope of activity is. Certified Professional Resume Writers will never write CPRW in their resumes without expansion.
Resume Writing Service experts emphasize that former military officers must also avoid professional jargon and make their resumes clear for civil employers. Special services as military resume writing from resume writing services were created for officers to simplify transition from military to civil employment.
Career change is another stumbling block for resume writers. New perspectives, new occupation and new industry: without a doubt you should expanse abbreviations and avoid slang. You can ask Resume Writing Service how to do it in the best way!