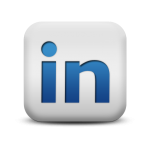 Unlike other social networking sites that help you stay connected socially, LinkedIn helps you reconnect with people professionally. Therefore, a profile at LinkedIn is like your resume which helps you increase your online visibility. Employers looking for specific skills or information can use the LinkedIn profile resume to find you. For this reason, you should ensure that your LinkedIn profile is filled in detail and is complete.
Writing a LinkedIn Profile Resume
Since your LinkedIn profile is your online resume, you need to write it in the most comprehensive manner. It should contain all the details regarding your previous jobs, the former companies and employers with whom you have worked, the positions that you have held in the past, your special skills, talents and areas of expertise and your accomplishments. When you write a resume for LinkedIn you must use the sub-header appropriately to deliver a valuable designation to the potential employer.
Other Aspects of Creating Resume for LinkedIn
Besides providing detailed information on the LinkedIn profile resume, you need to pursue other activities to create a resume for LinkedIn. These activities include creating a network of connections as the LinkedIn's search engine works differently than the regular search engines. The immediate connections are listed first after which the second and third degree connections are shown. Therefore, you need to have a strong network of connections. You must also create a personal URL, make your profile public and get recommended to complete your LinkedIn profile resume.


Importance of Resume LinkedIn Profile
Instead of writing different resumes for different job opportunities in various industries, you can create a single resume LinkedIn Profile which can then be used to create multiple resumes for specific industries. The potential employers search through the LinkedIn profile resumes, to find the appropriate candidate.
Get a Professional CV for LinkedIn
If you are skeptical about writing a LinkedIn profile resume by yourself, we can help you do so easily. You simply need to furnish your electronic resume and we will handle the rest. Our expert resume writers will write a CV for LinkedIn taking information from the resume sent, which can be used to create professional resumes as and when required.