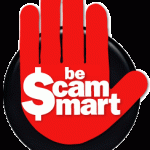 Just a fresh impression on how people think they can cheat (but actually they cannot) dealing with some good professional resume writing service.
Here comes a big boss, executive level, in need for a resume writing service. The customer purchases not only a best selling advanced resume pack (that includes a resume writing service, cover letter and TY-letter writing service) but also an interview coaching, a resume distribution and even his professional references verification.
A month passes after the person got whole service rendered by the resume writing service. Now what? Right! The person goes bank and claims he never purchased anything from a resume writing service. The bank reverts the charge back and the person think one is happy.

What
Resume Writing Service
does? Right, we get in touch with the customer to clarify what actually happened that he just went bank saying he had never worked with us. A Big Boss is ignoring the calls and emails, trying to hide so we let it go.
The Resume Writing Service cannot let it go as is because the certified professional resume writer got her pay
, and we as the resume service cannot hold that pay. A customer support team was working like crazy to deliver the best possible resume writing service to this thankful customer. And they got to be paid. A resume distribution team, a part of resume writing service, has also delivered the best possible service. Let it go? Noway.
We clear the name of the customer from the resume (we still keep the privacy policy, nevertheless the ex-customer is a cheater) and we make the resume (without his name) live as a sample of our resume writing work. He will be ashamed when his current boss searches for some part of the ex-customer resume and finds the resume, without the name, but still matching word-in-word on our site in the Samples section. That will be fair, I guess.