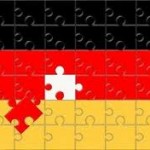 When your German resume is ready, don't be in hurry to send it to the recruiters. A resume, even professionally-written, won't catch an eye without a persuasive cover letter. Resume Writing Service knows this for sure! German cover letter also has its standards and peculiarities. They are not as rigid as for resume writing, as a covering letter is more personal, but though there are several rules, which we advise you to follow.
Resume Writing Service Explicates the Structure of a German Cover Letter in Details
If you translate Kurzbewerbung (Cover Letter in German) literally, you'll get "a brief advertisement". Maybe no other nation in the world has reflected the purpose of a cover letter exacter. Resume Writing Service emphasizes importance of the thoughtfully written cover letter, especially in terms of "advertising". So let's start:
State position, you're applying for. General cover letters written for several applications aren't the best option. Spend your time and make each cover letter dedicated only to one employer. Every recruiter with experience can indicate from the first glance if the cover letter was written specially for him. Don't let this opportunity sip and exceed his expectation with a targeted cutting-edge letter of intent.
Explain why your candidacy is the best for this position. The purpose of every cover letter is to convince the employer that you are the one he needs. This rule is applicable in Germany as well. But your high-professionalism, versatile skills and rich experience shouldn't take much place: be concise as possible in 3-4 paragraphs. And don't forget that Resume Writing Service experts can help you to solve the task of the optimal volume.
If American job-seekers write in their resumes and cover letters "references upon request", Germans provide employers with a full package already with solely application. So be ready to make copies: you are expected to show references, certifications and diplomas. And if you're a job-seeker with experience, the number of all these documents can exceed 30 different papers. Resume Writing Service noticed that you can even buy an application folder in German stationery shop.