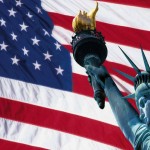 If you want to live the American dream by getting an American job, you should know the features of American résumé writing.
First of all, before that, what is a resume and how important is resume writing. A resume, which is also known as curriculum vitae or CV, is the summary in written form of your qualifications to the job you want to have. In a colloquial phrase, you might say that it is your ticket to land an interview with the employment you are eyeing at. As a practice, employers review first the CV writing before calling the applicants. Thus, it is very important that in your CV writing, you must make it perfectly good already.
There are three kinds of American Resume:
You can write a chronological resume or CV. It starts from your most recent job.
You can prefer functional resume or CV. It focuses on your accomplishments and skills.
Or, you can do both (commonly called 'combination resume').
Now, back to the main topic: what if you came from other country and you want to land an American job?
Here are some tips in writing a resume for an American employment:
First to consider is your language composition. In writing a resume, you should consider your spelling, the grammar and your own writing style. Some employers are very crucial and delicate with the use of American language. There is a universal English language and there is the American dialect. You should practice the latter if you want to have a job in America. You might nail the American language in writing a CV but when you are in the actual interview then you must defend yourself. Again, there should not be any mistake grammatically speaking—that would be a turn off for you.
Second consideration is your personal information. There are laws about human rights in the US that prevents employers to hire based on discriminative factors such as religions and race. Therefore, in writing an American resume, you should include only the essential points which are related to the job.
Now, to totally help you with this problem, resume writing services can be of great assistance to your concerns. Resume writing services firms usually assign a resume writer to the applicant and this resume writer will assist him or her in writing the CV until he or she got called. Their groups of CV writer are well trained to do this. Whatever is the job, American resume writer can adjust. Especially when you are aiming for the American dream, these services got the most excellent people who can help you.