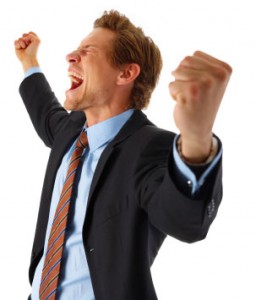 Dream job…Does such a phenomenon exist in our world? Is it possible to have a dream job? Is it possible to find this dream job?
You know…according to my own experience there is nothing impossible in this world. You can have a job of your dreams and moreover, this job can become your hobby which is an ideal condition.
You must be waiting that I'm going to tell that I'm the person who has already found her dream job and just enjoys her life. Well…I will not deliver the goods and tell you that I'm among those people who are still looking for their dream job. But also I'm not saying that I hate my current job. I like it. But still, it's not like in my dreams. And, yes, perhaps it will sound a little naive, but I know that one day I will get it. And one more yes – I'm an optimist.
We help a lot of people to find jobs of their dreams. All these CV writing, interview coaching, job searching assistance… And we do it pretty well because we receive a lot of thank-you notes, where our clients tell us about their success.
But now we want you to see it also. Moreover, we want you to share it also! Now you will be able to read success stories of our clients who really got a job of their dreams! And you also will have an opportunity to share your dream job story with everybody.
Share your success with us on stories@resumewritingservice.biz
We look forward to your stories! And be confident! All the time!))