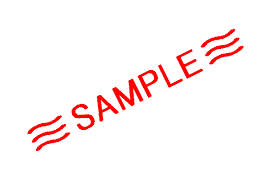 If you check out the best executive resume samples for 2015, you'll notice something – Summary statements are now best practice. The summary statements have taken over from the old "objective" section, and are much more efficient.
There's a good reason for this change. The fact is that these summary statements are much more flexible, and able to deliver far more useful information quickly and simply. It's critically important in any executive resume that information is clear and on topic. Summary statements are basically an introduction speech, providing useful information right from the start.
Summary Statement Basics
A summary statement allows you to deliver both a fast intro and a sales pitch, getting down the business very rapidly. The problem with the "Objectives" section was that it wasn't direct and to the point. The summary statement, in contrast, allows you to start off with a quick description of yourself, your skills, and your career status immediately.
If you check out executive summary statement examples, you will note that these statements are all business.
A typical summary statement sentence will read something like:
"Highly creative advertising executive with 10 years' experience in senior level account management."
As you can see, this is a very businesslike approach. If you're looking for an advertising executive, you have obviously found a good one with major credentials right here.
Here's the real value of that sentence – Any employer would want to read more about this advertising executive. In one sentence, this person has said in so many words, "I'm the person you need, and I can prove it".
That's the basic purpose of a summary statement. The more direct and straightforward, the more effective your summary statement will be.

Composing Your Own Summary Statement Considerations
At executive level, your summary statement needs to be right on target. Like a good sales pitch very good presentation, your summary statement meets look very good and be very easy to understand. It must generate interest, and it must be directly related to the job for which you are applying.
Strictly speaking, best practice is that your summary statement is effectively targeted to a specific job or role. At executive level, there are many different nuances of skills and job criteria which need to be clearly filled, just to get an interview.
Professional resume writers will tell you that when drafting your summary statement, less is better. You don't have to write a book, you simply have to write a clear, accurate, and interesting summary. The trick is to ensure that your statement is on target.
For example – If you're going for a sales executive position, your summary needs to start with the fact that you are a suitable person for this role. You need to show that you have appropriate experience and superior skills as a sales executive. That's really all the employer needs to see. Your resume and cover letter will provide details. Your summary is a brief but useful description of your major points.
Summary Statement Don'ts
So far, this may seem pretty simple, but bear in mind there are a few Don'ts to be considered, too:
Don't go off topic. Don't include anything in your summary statement which isn't clearly related to the requirements of the job.
Don't use the words "I" or "me" in your summary statement. First person pronouns are not used in summary statements. Your summary is a description only, not a personal statement.
Don't forget that your executive summary statement also ties in to the rest of your resume. This is particularly important regarding things like achievements, and other major high value information. Your summary statement text should also be a brief preamble to that information.
Don't allow go-nowhere information into your summary statement. Including something like "excellent communication skills" doesn't mean a thing to anyone, unless your job is actually in communications.
Writing Your Executive Resume Summary Statement
When writing your summary statement, you need to organize your information as follows:
Defining yourself professionally: Thinking about the advertising professional summary statement above is an example, how would you achieve an equivalent statement? What's the simplest, most straightforward and most interesting way of expressing your professional status?
Aligning your professional achievements and skills with the job: Remember that each part of your resume needs to be targeted to the job. How do you match your summary statement to this specific role?
Creating a synopsis of your skills: Which core skills can you include after your initial introduction to show your depth of experience, range and suitability for the position?
How many strong positives and high values can you build in to your summary statement? The more, the better. Take the time to consider your highest values and strongest skills. The good news is that you can include all of these elements in a couple of sentences.
Executive Summary Statements and Quality Control on Your Resume
If you're not 100% happy with your executive summary statement as you've written it, you're not alone. Writing these summaries isn't necessarily easy, particularly for highly experienced people with a lot of different skills and professional credentials.
Ironically, one of the problems is that the more experienced you are, the more information you can provide, and the more complex your resume is likely to be. The risk is that your resume may be too complex for non-experts, and need simplification.
(In point of fact, senior executive resumes usually need to be simplified on principle. You don't really have to dumb down your resume, but you will need to make it comprehensible to lay people.)
If you're unhappy with your existing resume or need to upgrade it, it may be worthwhile for you to get some professional help from our resume editors. Executive resume writers can help and assist you with a very wide range of resume issues.
Good resume writers can certainly help you with creating your executive summary statement and help you put a high polish on your resume. The best resume writers speak your language, and know how to make your resume ultra-competitive. Between your expertise and their expertise, you'll create a great resume.
Contact us now to get best executive resume samples 2015.