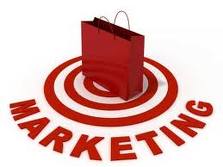 I am sure some of you were already imagining how resume writing services in general work. I had worked for two of them, one was the mother company for the other, still they were different in terms of processes and management. And as it turns out, for resume writing service processes and the management do matter.
So, what happens here in the office when you guys sleep or keep writing your resume on your own?
To be brief, there are things that are run here whole day:
1. Marketing. Resume Writing Service needs growth. Need to say 60% of all our clients find us being referred by their friends or pals. The word of mouth works awesome in real life, so it does with resume writing services. Other 40% come from resume writing service affiliated websites who put the banners on their own sites to promote us for the commission, from Google and other search engines that people use to look for the best resume writing services, and of course social networks such as Facebook, Twitter, and others where people just share their experience of our resume services use.
Expect part 2 soon!..