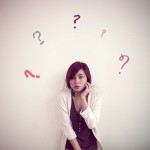 Natural job-seeker's desire to create a fast resume and with minimum efforts involved confronts with recruiter's wish to see a creative resume, telling that an applicant has spent time working on it. One of available solutions can be using a resume builder: free, affordable and quite fast. Built in such a way a resume can doubtfully compete with the one written by resume writing service, although in some cases this resume will be enough to get to the interview stage. Thus, resume builder appears to have the different sides of the same coin, Resume Writing Service is going to make clear all the pros and cons.
Advantages of Using Resume Builders:
Resume Builders give an option for different formatting of resume types: chronological, functional or combined. This is a perfect opportunity to write targeted resumes for several positions in various companies.
Built resume will be properly structured and contain only relevant to the paragraph information. That facilitates a clear understanding of such a resume and makes it ideal for employer's overview: he/she can say if the applicant meets the requirements in a flash.
Most resume builders' custom fields have limited length and that impels resume writers to be focused and use strong words. Keywords and some active verbs make a resume very exact and clear. This is valued by employers.
Online resume builders offer to store resumes package as long as it's needed. With activating a resume job-seeker can become visible for head-hunters in the Web and increase the employments chances.
Disadvantages of Using Resume Builders:
Resume builders aren't an option for creative professions. Here everything is formal and strict, hence with applying for a designer position, don't even try to use a resume builder.
Symbol limit restricts displays of inspiration and the whole volume of achievements. Some key achievements just can not find their place in online resume what is important for permanent job-seekers, who haven't changed a company but have a long list of accomplishments.
Lots of job-seekers use resume builders, so there is no hope to be unique. Several recruiters affirm that they can easily indicate resume made by resume builder and they don't want to glance at such unserious papers.
Always read carefully conditions of use, because not every free resume builder is absolutely free of charge: many builders provide only 10-14 days of free trial.
And the last tip from Resume Writing Service is writing a cover letter. Always accompany your resume with a cover letter and especially when you've used a resume builder, because it's vitally important to be special!