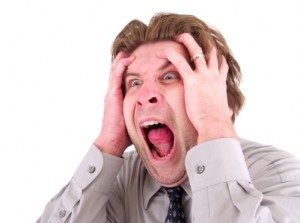 You know, I have quite a rich experience of working with people who are seeking for a job. I saw their growth. First, resume writing, then distribution of the resume, then getting some responses from recruiters, invitation for an interview and then…PANIC! Complete hysterical panic when person can't keep still at all. When in spite of seeking for a job, he is even not joyful that he got this interview invitation…Agree that such a behavior is a real nonsense!
First of all, dear ladies and gentlemen, I'd like to inform you that in fact…all these recruiters are not scary monsters. They are PEOPLE! As all we are. And they are not going to byte you! So don't be afraid of them like you go to the cage full of crocodiles. They just receive your resume, read it and decide if you are suitable for them or not.
Just try to imagine yourself in recruiters' shoes. And then their behavior will be easier for you to percept and interpret. There are a lot of recruiters who are really friendly people and it's very pleasant to communicate with them. Of course there are some cases when your interviewer is not the most prepossessing person in the world. But it's not a reason to be afraid of him. First of all, remember that he is not going to byte you and, second…to be more relaxed imagine your interviewer in some funny situation.
For example if you see a deem and gloomy guy with a menacing glance, who tries to show his dominance in a full way, just try to imagine him…being very scared of a little mouse, screaming and running all over the place. Well…sometimes I imagined like this. This is my little secret) So believe me that it will help you to be more confident and quiet while your interview. But please, don't go too far with your fantasies, ok? Cause sometimes your fantasy can be so rich that you cannot help laughing after so intensive dreaming. So just find a gold mean and enjoy the process.
So…now you know this little secret of being on the top. Be confident. Don't be afraid. And you'll see that you can be a really successful person.
No point to keep on searching for other references verification near Walnut Creek, 94595 | 94596 | 94597 | 9459
8