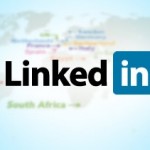 Every LinkedIn writer should follow a LinkedIn template if he wants to be successful in a resume writing service. You need effective LinkedIn templates so you can get hired. Here are some tips that will help in your LinkedIn profile development. Samples are also provided so you have a LinkedIn template guide.
How can you create good LinkedIn message templates and LinkedIn invitation template?
Remember to be courteous and respectful in your LinkedIn invitation template.
Highlight your skills and relevant experiences in the LinkedIn message templates that you will send.
Proofread the LinkedIn templates for typographical and grammatical errors.
Examples of Effective LinkedIn templates:
Sample LinkedIn message templates:
Dear (Name), Thank you very much for connecting via LinkedIn. I look forward to learning more from you and your company. Please do not hesitate to let me know if I can provide you assistance or connect you to someone who is part of my network.

Best regards,

(Your Name)

Dear (Name), Thank you very much for the invitation to connect that you have sent. I would like to further enlighten you with my skills and how I can provide assistance to you.

As stated in my LinkedIn documents, (state your skills and relevant work experience here).

I really look forward to getting to know more about your line of work and start networking with you. Please feel free to send me a message any time if you need my help.

Kind regards,

(Your Name)

Sample LinkedIn invitation template:
Dear (Name), I found your LinkedIn profile and your accomplishments impressive. I hope that you will accept my invitation to connect.

Thanks,

(Your Name)

Dear (Name), I saw your blog and I really am interested with your posts. I also found that we both came from the same school in college. I hope that you will accept my invitation so we can stay connected.

Thanks,

(Your Name)
These are just some of the LinkedIn templates that you can use if you are sending or replying to an invitation to connect. Feel free to use and edit them in your posts. If you want, you can also create your own LinkedIn template by following the tips that are mentioned in this blog.