Professional Resume + Cover Letters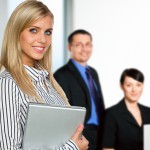 Finding a job is not an easy task, and one of the biggest reasons for this is that you need to perfectly refine everything you give a potential employer. This includes the resume and cover letter, and if any of these come up short then you will find yourself without a job. We know that you badly want to find employment, and we have the professional resume and cover letter writers to get you the job you've been waiting for. Our professional service is different than others because we don't just rush through your assignment; we keep working until we cannot make your cover letter or resume any better, and that is why customers come back to us for help.


Resume and Cover Letter Writers for You
Our professional resume and cover letter writers are the best in the business, and our service is so successful because we have a careful process that ensures that you get the highest quality. Our resume writer corresponds with you in addition to requesting all available documentation about your academic, personal, and professional past. We take the time to look into everything and find every aspect of your past to use in your favor, because one of the most common mistakes of job seekers is omitting crucial information on the resume or cover letter. Our professional resume and cover letter writers know how important every detail is, and that is why we get you the best resume help!


How to Create a Professional Resume and Cover Letter
There is no simple answer to the question of how to write the best resume or cover letter, but our professionals have a winning process that is always successful. Our formula is so effective because it gives our writers the successful steps to include everything necessary, but it also allows for flexibility based on the customer. You don't want your resume to blend in with others, and we have found the perfect balance of conventionality and creativity so that you can prove what you can do. Our cover letter writing service will get you a cover letter that immediately distinguishes you from the get-go, and that is what you need. No resume cover letter service works harder for you, so come get a cover letter and resume that will change your career.
Order Advanced Resume Package for $129.95
103.96*

only now!

(*for new buyers only)