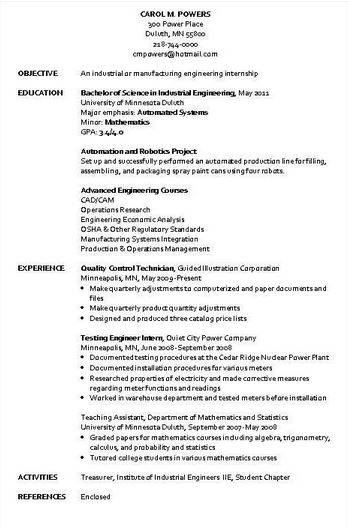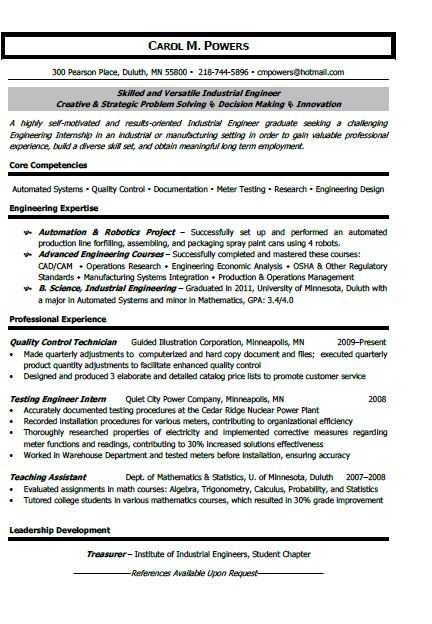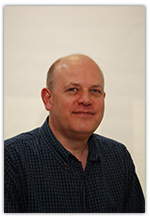 James
CPRW
Weak Points:
Limited work experience in the field of industrial engineering and manufacturing.
The formatting can be improved.
Strong Points:
Relevant work experience in the field of Quality Control and Testing
Has listed advanced engineering courses
Job description is in bulleted form and easy to read.
Recommendations:
Re-word the objectives to make them sound more fluid eg. To secure a position … etc.
Limit the resume to one page only to provide references when requested
Align the text for a more balanced look and feel.
Incorporate relevant keywords to the target job.
Read More About James >>
The sample is applicable as:
Industrial Engineer Resume
Manufacturing Engineer Resume
Production Engineer Resume
Process Engineer Resume
Project Engineer Resume
Operations Engineer Resume
Plant Manager Resume
Operations Engineer Resume
Corporate Planning Engineer Resume
Drilling Engineer Resume
Development Engineer Resume
Project Engineer Resume
Intermediate/Senior Civil Engineer Resume
Waste Development Engineer Resume
Senior Structural Resume
Engineering Projects Coordinator Resume
Electrical Engineer Resume
Technical Manager Resume
Lead Engineer Resume
Senior Project Manager Resume
Survey Crew Chief Resume
Building Operator Resume
Senior Project Engineer
Mechanical Design Technician Resume
Software Engineer Resume
Web Developer Resume
Tweet this!