Professional Resume Writer Jillian
Professional Resume Writer Jillian
I love to exercise my creative tendencies, enjoy helping people, and willingly invite a challenge. I have made a career of resume writing because it is never boring and each resume presents a new adventure in branding an individual as a professional within his or her field. Having written hundreds of resumes over many years, it is gratifying to help people obtain their desired jobs.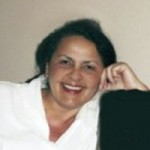 Jillian
Resume samples from Jillian
SERVICES I WILL HELP YOU WITH
Cover & Follow up Letter Writing
$35.16
LinkedIn Profile Development
$114.39
MY AREAS OF EXPERTISE
Highest area of expertise is medical, both traditional and holistic: MDs, Nurses, Veterinaries, Chiropractors, Medical Techs, etc. Also excels at composing resumes or CVs for all industries, including new grads, general professionals and executives.
As a certified resume writer, I remain up-to-date on resume best practices and I implement modern formatting, elements and language into each resume or CV. I pride myself on creating a document that shouts "professional" and "qualified" and that highlights achievements and exemplifies the client's best qualities and skills.
Upload your resume and I will critique it for free
With fierce competition in the job market, it is now mandatory to have a professionally written resume that incorporates the elements expected by hiring managers. A homemade resume almost always lacks those required components; however, you can rest assured when hiring me as your resume writer, because I offer:
Guaranteed friendly one-on-one service in which you will have constructive input into the content of your resume.
An achievement-based resume that defines you as a success in your field.
A modern resume incorporating current best practices.
No across-the-board templates or cookie cutter formats. Your resume will have a modern formatting that best exemplifies your individual job skills and talents.
Industry specific keywords are incorporated into your resume making it visible to applicant tracking software used by hiring managers.
Development of you personal brand. Your resume is one of the first steps in defining yourself and your goals. I will build your resume so that you stand out among your peers and in your industry.
With a background in medicine, I am particularly adept at creating resumes in the medical field, both traditional and holistic: MDs, Nurses, Veterinaries, Chiropractors, Medical Techs, etc. With my wide resume background, I am also skilled at composing resumes or CVs for all industries and all career levels including federal resumes, new grads, general professionals, and executives.
I enjoy the diversity of industries resumewritingservice.biz provides me, along with the opportunity to create resumes and CVs for people from a variety of cultures.
Testimonials
About ResumeWritingService.biz writer Jillian:
Desired position: Store Management/Senior Management
"… 5 star service! Thank you for the great job with the resume. I reviewed both the formats and actually prefer the one with a splash of color. The content looks great and I have no recommendations.Thanks again for all your assistance! …"

Shankar, FL, 2013
Desired position: Civil Manager
"Well done!! You took an elementary résumé and made it professional. Thank you Jillian"

John, WI, 2013
Desired position: Executive
"Jillian was very professional in how she approached my resume. I have many years of experience at the executive level and Jillian was able to sort through everything to create a dynamic resume that says "who I am". She worked with me to create a resume full of keywords and emphasis on my notable achievements. I would recommend her talents to anyone.
Thank you Jillian! Well done."

Ronald J Bowser II, 2013
Desired position: Director of Health System Relationships
"Dear Resume Writing Service,
I employed your services at the end of May to help improve my visibility as a job candidate. Jillian contacted me after I signed up with your service and asked me what I was looking for and how I wanted my resume to show my experience and strengths. What was very appealing to me was Jillian asked for my input, instead of just writing a resume without asking me how I wanted it to look. I believe strongly that when someone does a good job (as well as a poor job) they should be commended. I would recommend Jillian to any of my friends who are looking to get their resume professionally done. I am in the process of negotiating with 3 companies right now. I sought after a job in an industry that I do not have any industry experience. I knew all along that if I got my foot in the door, I could position myself as the best candidate even if I didn't have the industry experience the company wanted. Getting your resume read and picked for an initial interview is very, very hard (at least I think so). I have had several recruiters tell me that my resume was so well put together that they hadn't seen one like mine in a long time (honest to god, no lie). I did share with them that it was professionally done, but it didm't matter; the resume did what It is supposed to do; get my foot in the door, then it's up to me to finish. I want everyone to know at the Resume Writing Service that I owe a big amount of gratitude to Jillian. I want Jillian to know how much I appreciate the service I received. Thanks!"

Adam, 2013
Desired position: Research Analyst
"Thank you for the best wishes, the alterations you made, and for addressing my questions. Both documents look great. You are Superstar! I feel more confident now and do hope to get better results as a result of my new documents.
Thank you so much again for an excellent service. I am more than satisfied. Will definitely come back to you with any resume service I may need in the future."

Tigist, 2014
Desired position: Career Seeker
"Jillian is a Rock Star!! My new, professionally written resume has made a world of difference in my job search. She took the resume I did myself and turned it into a clean, concise, and effective gem of a tool. I'm now getting responses from potential employers and it can all be contributed to my new resume. Thank you Jillian!!!"

Lori Long, 2014
Desired position: Project Manager
"… 5 star service! Jillian, Thank you so much for your help. This is great."

Dana, 2014
Desired position: Relations Officer
"Jillian is awesome. I was very pleased with the resume and cover letter and I would definitely want to work with Jillian again if I were to need cover letter/resume writing help in the future. Jillian was very responsive to me when I let here know that I wanted to play a very active role in the resume and cover letter writing process. We began by having an initial conversation followed by a series of emails. Then Jillian sent me a very good first draft which we discussed for over an hour. Jillian incorporated the changes we discussed and sent me an updated draft. I made a few more edits which Jillian reviewed, and then we finished generating a great resume!"

Emily Abbott, 2014
Desired position: Grant Analyst
"Jillian was very professional and incorporated my input as well as explained the aspects of her changes to my former resume. I would recommend her to anyone who is seeking to improve their chances of an interview."

Andrew R. Fox, 2014
Desired position: Business Analyst
"Hi Jillian – You did a beautiful job. I love the format! Looks great. Thank you!"

M Hickman, 2015
Desired position: Dining Services Director
"Excellent work! Thank you so much."

Jason, 2015
Desired position: Marketing and Sales Professional
"Thank you for your patience. I'll try to use this new resume to explore the job market. I am very grateful to you for your effort on writing my resume. i like it and hope i can relocate myself in the near future. "

Anna, 2015
Desired position: Financial and Administrative Professional
"Thank you Jullian. This is perfect. I don't have any revisions. I am very grateful for the wonderful service you have provided and truly appreciate your patience with me. I was very skeptical about using a service but now am completely sold and would highly recommend you."

Patsy, 2015