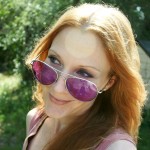 I am an organized professional and proven team leader demonstrating excellence in research and writing. I hold a Bachelor of Arts in Biological Anthropology, and a Bachelor of Science in Legal Studies. I have lived all over the world, which has given me a global perspective.
Services I will help you with:
My areas of expertise
I can help people in all industries: students, business, marketing, sales, real estate, medical, government, science, academic, and administrative.
Lori
In 2012 I earned my Certified Professional Resume Writer credentials and started to draft professional resumes, letters and other business correspondence to fit the individual needs of my clients. I enjoy talking with my clients at ResumeWritingService and helping them advance their careers. I devote a lot of time to each individual I work with, doing research for the desired position, making notes, and communicating ideas and advice with my clients. I send my clients several drafts of their resume, so they can actively participate in the writing process and develop a document that both personal and professional.
Throughout my career, I've often worked under demanding deadlines in a quick paced, challenging environment always providing quality work.
Testimonials
About ResumeWritingService.biz writer Brandy:
Desired position: Marketing Coordinator
"… 5 star service! Your work is phenomenal, I greatly appreciate it and love the resume. "

Luke, USA, 2013
Desired position: Financial Analyst
"Looking great! I like the direction you took it. "

Ashraf , USA, 2013
Desired position: Senior Hydrogeologist
"Brandy, The resume looks great! "

Andrew , USA, 2013